When you think "Hamilton" in 2019, you think $800 tickets to a Broadway show in Manhattan, and when you think Manhattan, you think urban wealthy elites and the denial of science that seems to go with it.
Not so for "Hamilton" producer Jeffrey Seller and Broadway photographer Josh Lehrer, who are instead funding efforts to use science to clone and plant 100 of the world's oldest and largest trees, called
Champion Trees
. Like California Redwoods.
Why? Perhaps they are worried about climate change and realize modern biology is a great way to mitigate CO2 emissions without telling poor people they have to freeze or go without food. Perhaps they just like trees. Either way, ecology wins. The Archangel Ancient Tree Archive says Champion Trees remove up to 250 tons of carbon dioxide from the atmosphere - compared to 1 ton for an average tree - and are more resistant to wildfires, disease, drought, and pests. Those are all positives and in contrast to the negative efforts of most environmental groups, which sell doomsday narratives to raise money.
These folks already have money so they can instead do good works.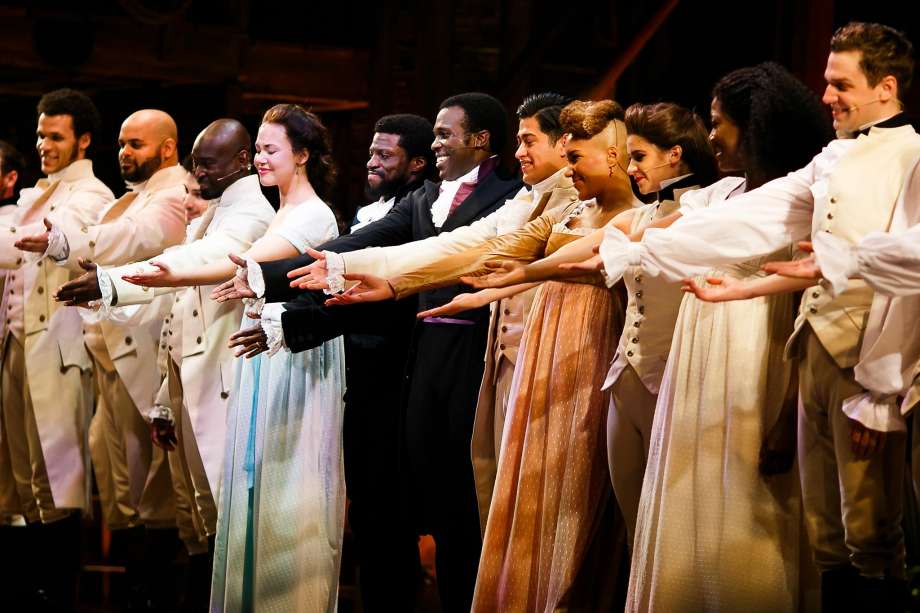 Despite having an apartment in Manhattan in 2015, I didn't see Hamilton. Scalpers would buy the good tickets and then sell them for $800 so the company eventually just raised the prices. Though I wouldn't spend that kind of money on myself - I am not sure what wealth kids from poor backgrounds need in order to feel okay paying $800 for a show ticket - my son wanted to see it this year so I got he and my wife tickets for the San Francisco touring version. Even those were $500. Yikes. In this photo by Mason Trinca for SFGate.com, the touring cast of 'Hamilton' during the curtain call at Orpheum Theatre in San Francisco, March 23, 2017.
So far Archangel has funded cloning of and created saplings from stumps of 19 species, some that were up to 3,000 years old and 35 feet in diameter when they were cut down in the 1800s. Last year 75 cloned Champion redwood saplings were planted at the Presidio national park in San Francisco. To help further that work, the Seller-Lehrer Family Foundation has given $75,000 with a 50 percent match kicker - if other donors match their $75,000 they will donate 50 percent more next year, so $112,500, and if donors match that increased amount in 2020 SLFF will give them another 50 percent boost in 2021, so $168,750. The first tranche is an achievable goal, Archangel is consistently above $75,000 a year. Even if Archangel fails to match they will get the $225,000 but with $712,500 or more available if donors do match they are motivated to make phone calls.
Don't tell Greenpeace an environmental non-profit is promoting science. These folks need all the friends they can get, not protesters claiming they are making Frankentrees.