The deadline is fast approaching! Send us pictures of your best Halloween Costume to win Official Scientificblogging stuff!

PRIZES
First Place: Scientificblogging Sweatshirt
Second Place: Scientificblogging Shirt
Third Place: Scientificblogging Mug
Deadline: Wednesday, October 29th
Send your pictures to jen@scientificblogging.com
Check out the original
post
for comments.
Remember the Halloween when you pinned cinnamon buns over your ears because you were Princess Leia and the time you covered yourself in foil and said you were a baked potato? Well, we at Scientificblogging are dying to see pictures of your Halloween costumes.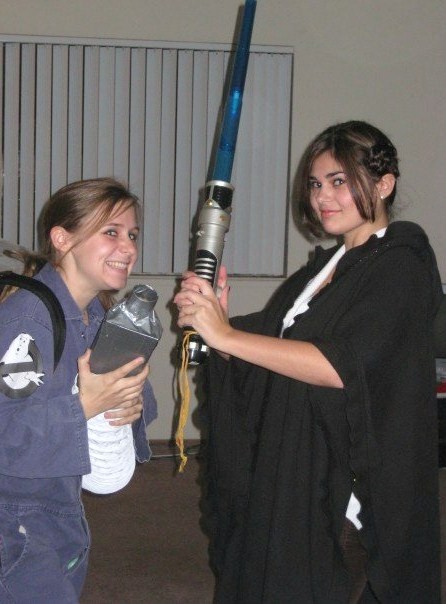 ;" />
Scientificblogging's very own Erin (post-Jedi training Princess Leia) with friend Samantha (Ghostbuster) Credit: Erin Richards
Your pictures will be judged by Scientificblogging staff during our Scientificblogging Costume Party. Results will be posted the next day and winners will be notified via email.
The pictures MUST be of YOU.
Please Note
: Sexplicit costumes, though enjoyed, will not be judged for the competition.