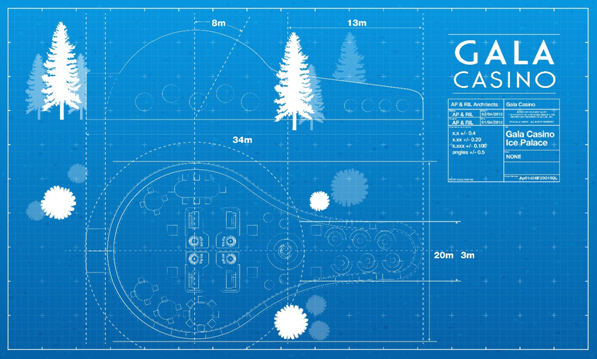 A recent study undertaken by the Institute of Polar Science has backed plans by Gala Casino to create the first ever Ice Casino.
Led by Professor Ross Bight, a renowned figure in the fields of both human and animal behaviour in the Arctic, the research has found that players become more composed and focussed whilst being subjected to a colder temperature.
It is believed that by forcing the mind to concentrate in these conditions, the brain goes into a more survival mentality and a person will use their instinct much more productively, in comparison to a warmer environment where they would become much more relaxed.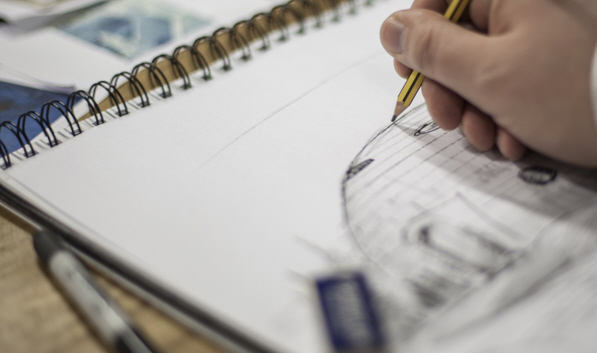 To gauge a far greater insight into how gamers would play within an ice casino, Bight used the specialist climate controlling tanks at the IPS, so he could measure and note the difference in his subjects as he brought the temperate down. Participants were hooked up to heart monitors so Bight could detect any increases or decreases in their readings, and determine whether they could keep their cool in a freezing environment. After he showcased the results to Gala, Professor Bight commented:
"We monitored the performance of the players and found significant differences when the temperature reached the lowest point. Players were concentrating more, making more calculated decisions and ultimately racking up significant winnings, compared to the games conducted in warmer temperatures."
The science behind the research is equally matched by the process of building the structure. Creating such a project in arctic conditions may prove a struggle due to the weather, however AP & RIL architects, who are in charge of the engineering feat, have cleverly devised ways to ensure productivity is at its maximum.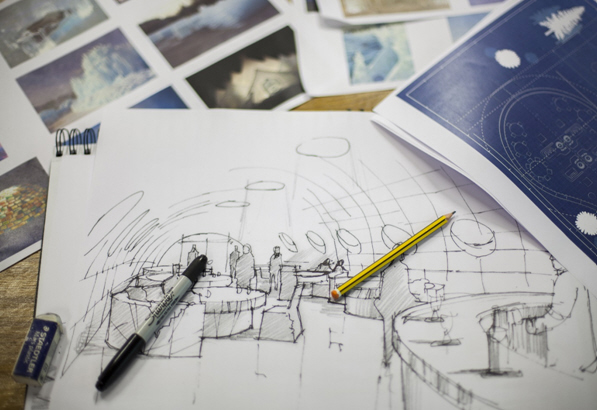 Each of the 250-plus employees will be fitted with a heat-sensor, feeding vital data to the management staff on the levels of their body temperatures. If this falls below a certain degree, the workers will be asked to enter the on-site cabin to bring his temperature back up, or put on extra layers to maintain a warm body.
A form of liquid nitrogen is also set to be used on the project, to help seal up any potential cracks from in the ice, bonding it with the nitrogen and a small percentage of rubber.
When asked about the build, Gala Casino's Planning Director Flora Lopis believes it is a pioneering idea:
"A Gala Ice Casino makes perfect business sense. Players who perform better will keep returning. They can arrive in style by Skis, sled or snowmobile James Bond style, no other casino offers this unforgettable experience. Plus each year as the building melts, we're not left with any high running costs to cover."
Read more about the Gala's unveiling here: http://www.galacasino.com/news/ice-casino