There are disparities in many fields of academia; physics has fewer women, for example, while psychology has fewer men. Some contend that is due to discomfort in not having equal representation.
But fewer members of the same sex is assuaged if there is more money, and that is the case for female academic surgeons. They are outnumbered by men
but get more NIH funding than men do
. They get nearly 50 percent more R01 grants.
To make that determination, scholars queried the number of grants from surgery departments throughout the country to determine the percentage of R01 grants held by women. They identified 212 grants held by 159 principal investigators. Of those 159 investigators, 42 were women, holding a total of 49 R01 grants.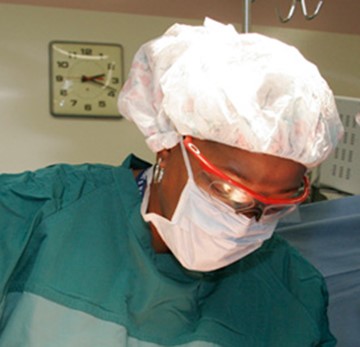 Not only do they get more grants, women are more likely than men to be first-time grant recipients. More than 73 percent of women were first-time recipients, compared with 54.8 percent of men. That's a positive sign for scientific scholarship. In the past, most grants went to established researchers who proposed safe - sure to succeed - projects. That left academia doing little creative work, due to fear that a failed experiment meant an end to funding and a career.
The authors of the paper are pleased that women are twice as likely to be first-time grant recipients, and that is a win for science, if the reasons are because women are proposing better projects and not getting the kind of "secret sauce" score NIH has been told to implement in the past.
Also of note was that women who held R01 grants were more likely to be part of a department with a female chair or that is more than 30 percent female, but wrote fewer research articles than men did. It's unclear why that would be. If women are undertaking bolder experiments, and they fail more, that is not a bad thing, though they won't get published. If they are not disseminating research to the broader community, though, it's in defiance of the goals of public funding.