The Biomedical Advanced Research and Development Authority (BARDA) of the U.S. Department of Health and Human Services and AVITA Medical have halted recruitment for the ongoing pediatric burn study of RECELL spray-on skin for the best possible reason; it has been shown to work.
This expanded use just received FDA approval for pediatric burn patients as well as extensive burns covering more than 50 percent of a body's total surface area.
The most common treatment for burns is skin grafting – a painful treatment that can be disfiguring, and sometimes results in additional complications as a child grows. Large burn injuries often do not have enough viable skin available for conventional skin grafting.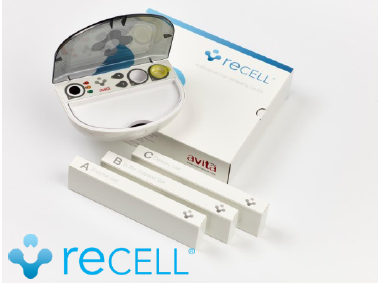 With the RECELL System, first approved for adults in 2018, only a small amount of donor skin is needed for treatment, which means there is less pain and scarring, and a decrease in the overall cost of care since fewer operations are typically needed. Since nearly 25 percent of burn cases in the U.S. occur in children under age 16 and approval means that children over 1-month of age can now receive the treatment.
In around 30 minutes, RECELL's spray-on skin cells can treat a wound up to 80 times the size of the donor skin sample, so a skin sample about the size of a credit card can be used to treat a wound that covers an adult patient's entire back.
For that reason BARDA and AVITA have stopped enrolling new patients and will follow currently enrolled patients for 12 months in alignment with the study ((NCT03626701)) protocol.