In case you missed the memo (HOW COULD YOU), we're in the middle of International Cephalopod Awareness Days. Over the years the celebration has grown to encompass five full days of merriment (you can follow the joy on facebook) and I'm pretty sure we'll end by taking the whole of October. It's the 10th month but still contains the number 8 in its name, making it naturally welcoming to a taxonomic group composed primarily of octopods and decapods.
So let's consider my participation in Lit Crawl San Francisco part of the festivities! On October 19th I'll be on the menu of "Eat, Drink, Geek, Write," a science writers' reading. I'm not sure how I ended up in such illustrious company--check out the rest of the lineup at the link--presumably by piggy-backing on the sheer awesomeness of squids.
October 19th also happens to be TONMOCON, which is also in San Francisco and ALSO features an absolutely stellar speaker lineup, but unlike the Lit Crawl event it's 100% cephalopods 100% of the time. I will be in the audience when not chasing my offspring (who seems to have learned jet propulsion despite lacking a siphon) through the halls.
I'm too swamped to write more right now, but if you haven't seen it already, my
October KQED post
was about . . . squid! And no one is surprised. 'Tis the season to light up your iridophores and leucophores!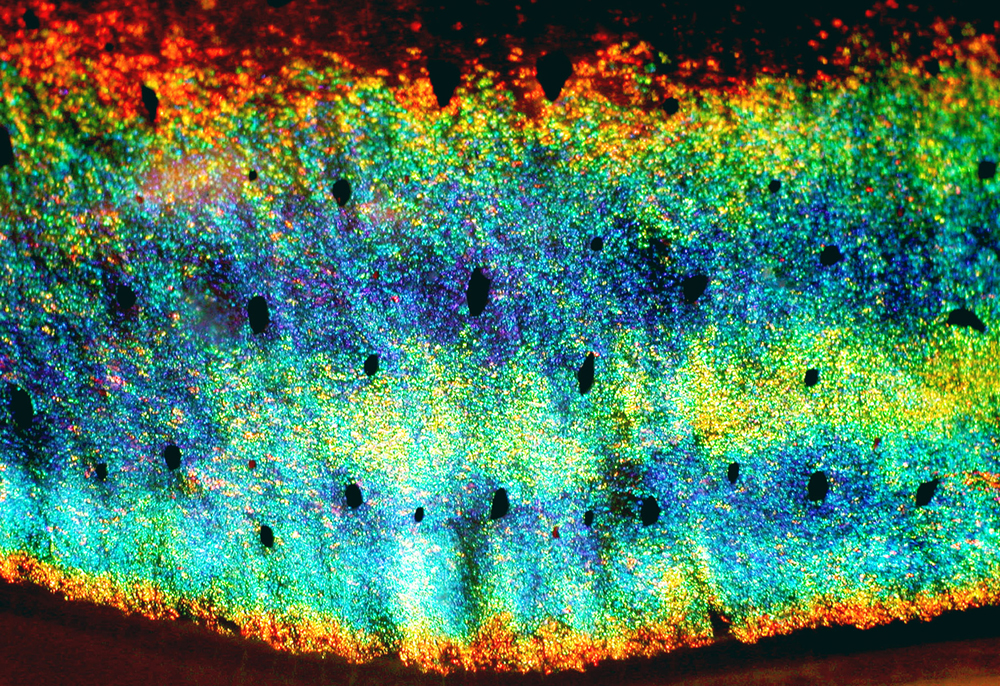 Credit: Daniel DeMartini