Since yesterday, and for almost a week, the literature festival in Mantova hosts "ScienceGround", a quite innovative initiative at the boundary between a science fair, a workshop, a library, and a place to hang around together and exchange ideas and information. The location is the beautiful hall of the church of Santa Maria della Vittoria, where a modular and dynamically configurable space has been set up.
The theme is the word "Data" in all its meanings and forms. There are laboratories of data mining, machine learning, how to lie with statistics; discussions and instant lectures on how to read a scientific paper; reading areas, a small library, several statistical games and riddles to solve; and many volunteers who help the visitors through games, challenges, video interviews and lectures.
I found this initiative so cool that I decided to participate and sponsor it with the two ITN networks I participate in. The ITNs are "innovative training networks" and are funded by the European Commission through the "Marie Curie" program of Horizon2020: respectively AMVA4NewPhysics, of which I am the scientific coordinator, and INSIGHTS, where I am the PI of the INFN-Padova node. Of course, the European Commission is quite happy if we spend their money with outreach activities, the more so if they are smart, innovative, and bold, something that we can certainly say well applies to ScienceGround.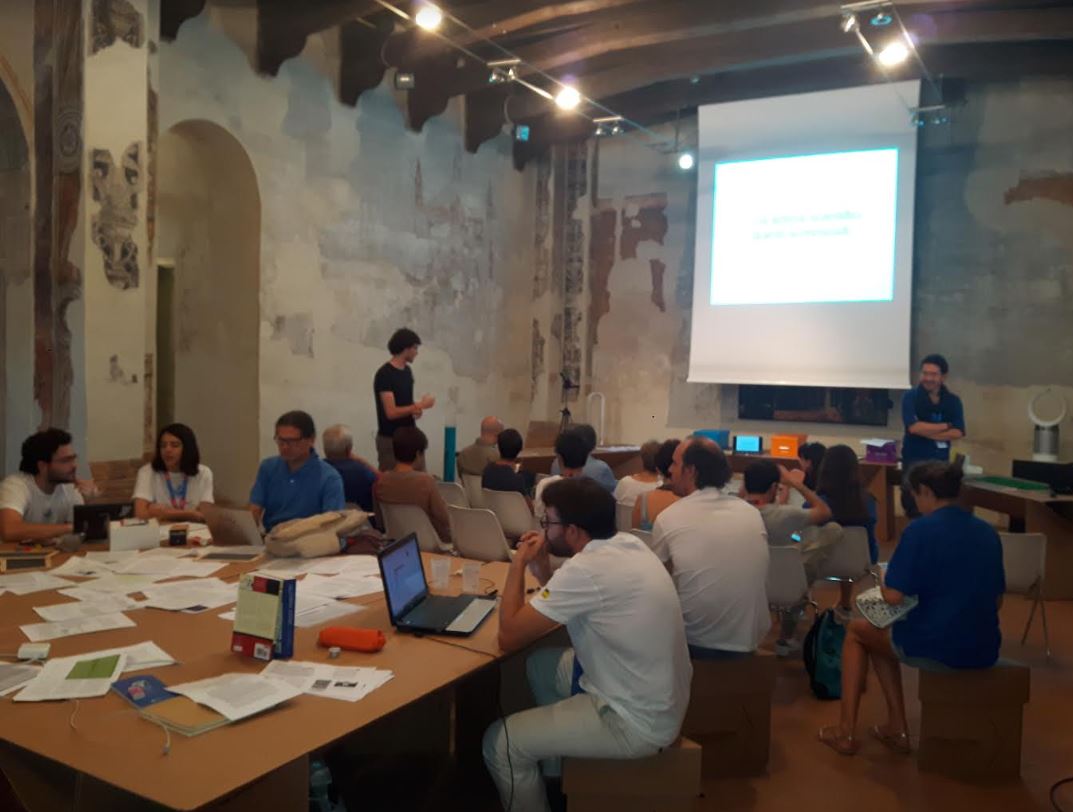 Since yesterday I have been in Mantova giving a hand, giving flash lectures on machine learning, and helping the organization. Three PhD students of the two networks are also taking part and doing the same. In addition, I have been invited by Festivaletteratura to give a lecture on the street - "Lavagne in piazza", an event that takes place this evening at 7PM of which I gave some account already in a previous post. I will also hold a public conference on "Science and Society 2.0" at the aula magna of the university, together with prof. Massimiano Bucchi, tomorrow at 12.
I think the ScienceGround event is quite cool and it is an example of how we can go beyond existing schemes to do science popularization in engaging ways. This morning alone we had a lecture on how scientific papers are written, what percolates through the press to the general public and how incorrectly that takes place in many cases, and how the peer review mechanism works. This was a lecture by Emanuele Penocchio, to which other staff members participated. Then at present Stefano Lacaprara, a INFN colleague of mine in Padova, is engaging middle schoolers with data mining techniques; and in the meantime there's a visitors coming in and asking about the flash lecture on machine learning.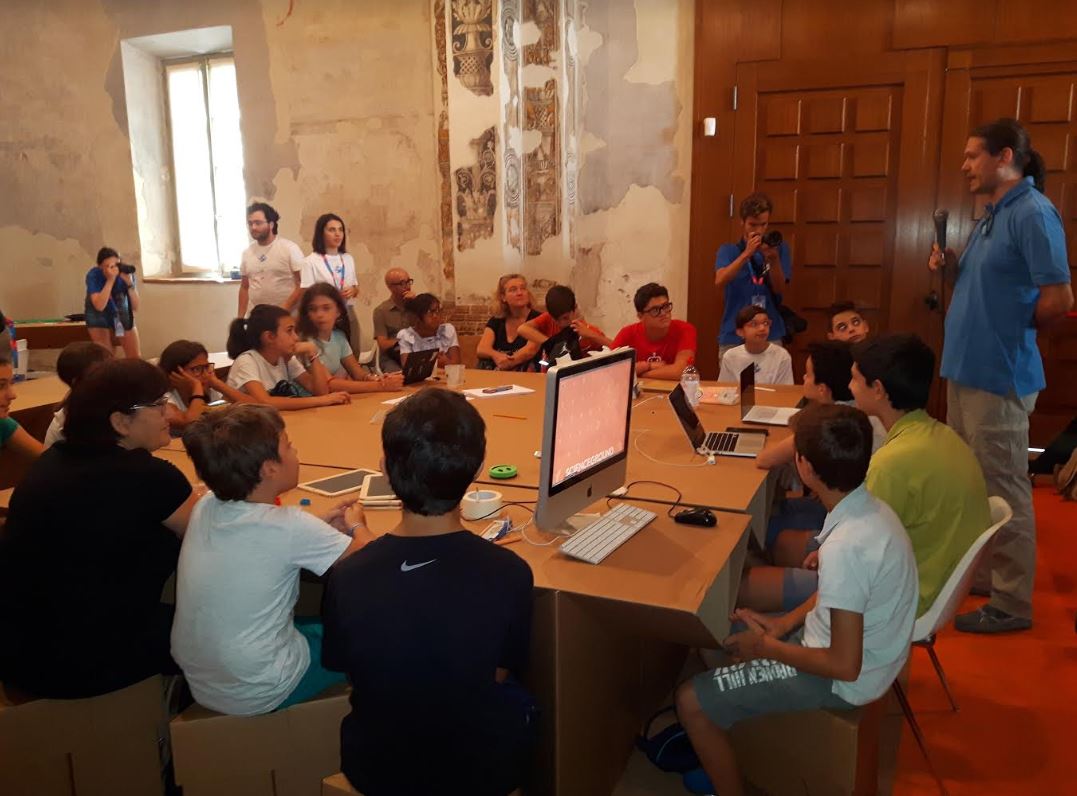 In two weeks, on September 19th, AMVA4NewPhysics and INSIGHTS are organizing a workshop on "Effective Outreach" at CERN. There, among other things and many lectures by experts, the organizer of ScienceGround Matteo Polettini will summarize the ScienceGround initiative and its outcome. All CERN users are invited to this one-day-long event, at the end of which the formidable Tim Blais ("A Capella Science") will perform in the CERN Main Auditorium. Don't miss that event if you have a chance!