I am currently in Bangkok, where the final 2019 meeting of the CMS collaboration started today. The meeting was inaugurated this morning with an official visit of Her Royal Highness Princess Maha Chakri Sirindhorn, giving me the rare opportunity to miss an appointment with a princess, something that was still missing from my repertoire. Checked now.
At the opening plenary session, which is being held in a spacious conference room at the Mandarin Hotel, I am sitting in the second row. Two large screens stand in front of the audiences on the left and on the right, so the speakers have to choose which part of the audience to face. I noticed that speakers who prefer to face their slides stand on the right side (so that they can better point at the screen with the laser on their right hand), while speakers who face the audience find it easier to stand on the left, unless they are left-handed. Food for thought for the conference-goer!
Anyway, I wanted to report on something different here. While listening to the talks, I am doing some work on my laptop, profiting from very convenient tables set in front of each row of chairs. The laptop is duly connected to a power line running under the table, with a cable that is a bit old. As I stretched my legs I happened to hit the cable, and as I did it the screens showing the slides of the talk I was listening to went blank. The system recovered quite promptly and the incident did not cause a serious delay to the speaker. I thought the hiccup of the electrical system might have been a coincidence; but when I stretched my legs a second time, the same thing happened.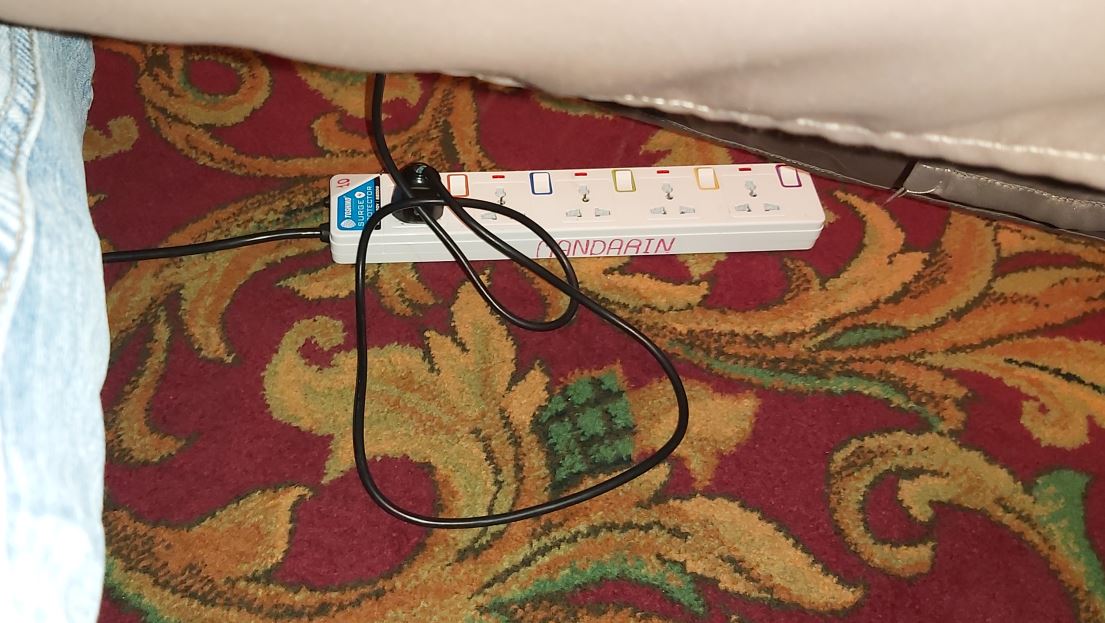 So I figure I now have a way to control what is being shown and not - a small kick to the cable, and the unwanted slides disappears! It's too bad there is nothing I want to boycott in the agenda...