Just because it is a supplement does not mean it is good for you - or in most cases necessary. And "the dose makes the poison" so even if it can't harm you at low levels (no matter what homeopaths and endocrine disruption proponents claims) it can harm you at high ones.
Vitamin D is essential but at high levels it can be toxic, which is why we have warned for years about the Vitamin D supplement fad.
And too much is why Hill's Pet Nutrition, a subsidiary of Colgate-Palmolive, is
expanding
a recall
they said in January
was for food sold last year and therefore probably not still on sale. The products, including Hill's® Prescription Diet® i/d® Digestive Care Chicken&Vegetable Stew Canned Dog Food, has now expanded into a different level of concern.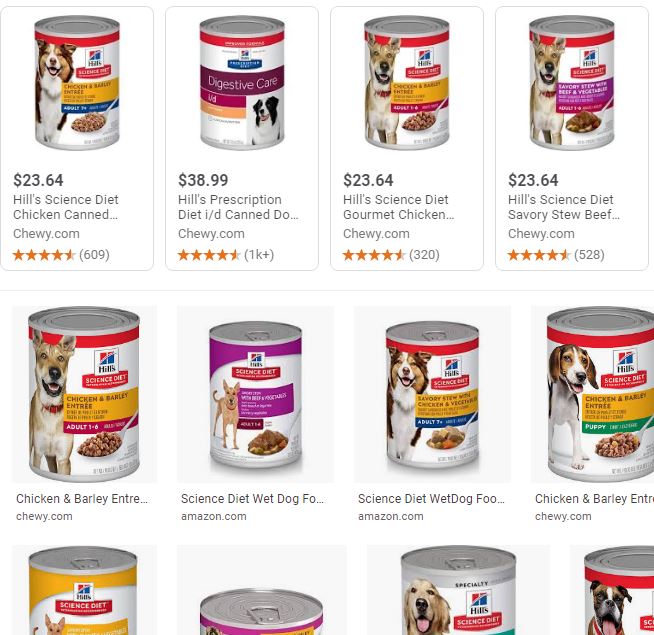 "Prescription" dog food is not just a scam, it's now potentially dangerous.
Consumers bought 13.5 million cans of it, and after the recall everyone who had a dog die jumped on that chuckwagon, which led to a class action lawsuit by the Cafferty Clobes Meriwether & Sprengel law firm, among others.
The mix was done by another company (not yet disclosed) but
CBS says
Sunshine Mills has been implicated in other cases.
Product NameSKU NumberLot Code/Date Code
Hill's® Prescription Diet® c/d® Multicare Canine Chicken&Vegetable Stew 12.5oz
3384
102020T10
102020T25
Hill's® Prescription Diet® i/d® Canine Chicken&Vegetable Stew 12.5oz
3389
102020T04
102020T10
102020T19
102020T20
Hill's® Prescription Diet® i/d® Canine Chicken&Vegetable Stew 5.5oz
3390
102020T11
112020T23
122020T07
Hill's® Prescription Diet® z/d® Canine 5.5oz
5403
102020T17
112020T22
Hill's® Prescription Diet® g/d® Canine 13oz
7006
112020T19
112020T20
Hill's® Prescription Diet® i/d® Canine 13oz
7008
092020T30
102020T07
102020T11
112020T22
112020T23
Hill's® Prescription Diet® j/d® Canine 13oz
7009
112020T20
Hill's® Prescription Diet® k/d® Canine 13oz
7010
102020T10
102020T11
Hill's® Prescription Diet® w/d® Canine 13oz
7017
092020T30
102020T11
102020T12
Hill's® Prescription Diet® z/d® Canine 13oz
7018
102020T04
112020T22
Hill's® Prescription Diet® Metabolic + Mobility Canine Vegetable & Tuna Stew 12.5oz
10086
102020T05
102020T26
Hill's® Prescription Diet® w/d® Canine Vegetable & Chicken Stew 12.5oz
10129
102020T04
102020T21
Hill's® Prescription Diet® i/d® Low Fat Canine Rice, Vegetable & Chicken Stew 12.5oz
10423
102020T17
102020T19
112020T04
Hill's® Prescription Diet® Derm Defense® Canine Chicken & Vegetable Stew 12.5oz
10509
102020T05
Hill's® Science Diet® Adult 7+ Small & Toy Breed Chicken & Barley Entrée Dog Food 5.8oz
4969
102020T18
Hill's® Science Diet® Puppy Chicken & Barley Entrée 13oz
7036
102020T12
Hill's® Science Diet® Adult Chicken & Barley Entrée Dog Food 13oz
7037
102020T13
102020T14
112020T23
112020T24
Hill's® Science Diet® Adult Turkey & Barley Dog Food 13oz
7038
102020T06
Hill's® Science Diet® Adult Chicken & Beef Entrée Dog Food 13oz
7040
102020T13
Hill's® Science Diet® Adult Light with Liver Dog Food 13oz
7048
112020T19
Hill's® Science Diet® Adult 7+ Chicken & Barley Entrée Dog Food 13oz
7055
092020T31
102020T13
Hill's® Science Diet® Adult 7+ Beef & Barley Entrée Dog Food 13oz
7056
092020T31
112020T20
112020T24
Hill's® Science Diet® Adult 7+ Turkey & Barley Entrée 13oz
7057
112020T19
Hill's® Science Diet® Adult 7+ Healthy Cuisine Braised Beef, Carrots & Peas Stew dog food 12.5oz
10452
102020T14
102020T21
Hill's® Science Diet® Adult 7+ Youthful Vitality Chicken & Vegetable Stew dog food 12.5oz
10763
102020T04
102020T05
112020T11