If you're a Steampunk fan, you are not used to seeing hot girls. Oh, and you think it's 1995.
Just kidding, there is no better time than going to a local coffee house and seeing a Steampunk club meeting. It's creative stuff. But the girls do need work. So this month at Antarctic Press,
Ben Dunn, teaming up with fellow illustrators Fred Perry and David Hutchison, release "Victorian Secret: Girls Of Steampunk" - to maybe teach Steampunk girls how to look. The site is designed for true Steampunk fans, in that the first page is a useless shockwave Enter button that serves no purpose and after that no modern human could actually figure out how to order anything.
So since you won't be able to figure out how to buy it, here's a preview: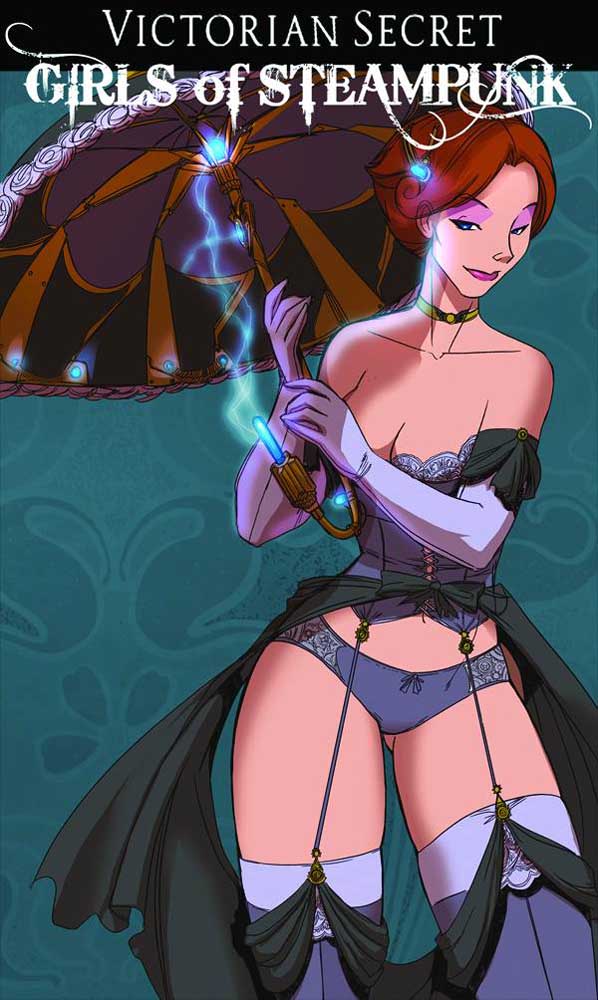 Also enjoy President Evil and Sarah Palin, Rogue Warrior: