Image Fortress today announced that it has launched the International Space Archives, an online digital library, organizing the vast collections of still and video imagery produced by the manned and unmanned space programs of the world.
Over the past fifty years, the space programs in the United States and other countries have amassed extensive volumes of still and motion picture photography that has been largely inaccessible to the public. The International Space Archives has been designed to make this incredible collection of imagery available to a worldwide audience.
"The International Space Archives is bringing together, for the first time, the best of the still and video imagery produced by these space exploration programs in one comprehensive, well-organized collection," according to Stewart Cheifet, president of the Media Division of Image Fortress. "The photos, films and videos in the archive are coming from a variety of sources including NASA and the space programs of Russia, Japan, China, India, the European Union, and others. Also included in the archives will be the new imagery produced by both the national space programs and the various private space programs that are emerging to allow private citizens to experience the wonder and excitement of space travel."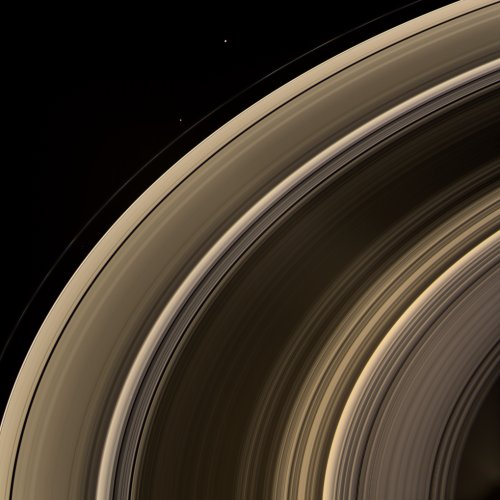 Grandeur of the rings.  Credit: NASA/JPL/Space Science Institute
"As NASA completes its 50th anniversary celebration in 2008 and commemorates the 40th anniversary of the historic Apollo 8 manned mission to the moon, it is fitting to launch this online archive designed to preserve and make easily accessible to a worldwide audience the incredible visual history of space exploration," said Cheifet.
The International Space Archives will include photos, films, and videos from the more than forty countries that have space exploration and research programs, adding still and video imagery from these programs on a daily basis. The International Space Archives is located on the Web at
www.internationalspacearchives.com
.
Apollo 13 video.  Credit: NASA