Responses to the COVID-19 pandemic, from school closures to lockdowns, were important for health officials and implemented even after factoring in concerns about long-term psychological effects.
If results from 2015-2020 surveys are an indication, depression cases may go up sharply in future data. In 2020,
past 12‒month depression was prevalent among nearly 20 percent of adolescents
and young adults, and almost 10 percent of Americans.
That needs some context. Young people are often more depressed. It is a time of change, physically and emotionally, aided by the modern invention of "adolescence", a concept which did not exist in the past, where they are neither children nor adults. And depression is the most common self-reported mental disorder in the U.S., going from 6.6 percent in 2005 to 7.3 percent in 2015, Still, a leap to 10 percent overall is worrisome because it is greatest correlation to suicide behavior.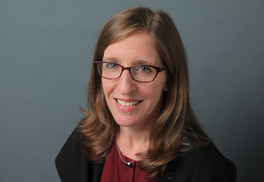 Lead author Professor Renee Goodwin. Credit: Columbia Mailman School of Public Health
The prevalence of depression among white individuals exceeded that of all other race/ethnic groups. Depression also was consistently higher among women compared to men, and among adults who were not currently or previously married. While there was an increase in depression from 2015 to 2019 among those in each income group, the highest prevalence of depression was evident among those with the lowest household income.
In 2020, 9 percent of Americans aged 12 or older experienced a past-year major depressive episode. Depression was more common among young adults aged 18 to 25 years at slightly more than 17 percent, and adolescents aged 12 to 17 years (16.9 percent). Depression increased most rapidly among adolescents and young adults and increased among nearly all gender, racial/ethnic, income, and education groups. However, depression prevalence did not change among adults aged 35 and over. Overall, prevalence of help seeking remained consistently low.
"Our results showed most adolescents with depression neither told or talked with a healthcare professional about depression symptoms nor received pharmacologic treatment from 2015 through 2020," noted lead author Professor Renee D. Goodwin, of The City University of New York.