Going to an area where there are a lot of wind vanes can be shocking. The noise and environmental blight for so little energy isn't worthwhile, and needing to get exemptions from endangered species laws due to deaths of avians like eagles make them a real negative.
Solar panels have a little better cultural response but can still be unattractive. If you are a wealthy elite who doesn't like the appearance, or a government building using taxpayer funds, you may be able to turn architectural constraints into alternative energy without ruining the aesthetic. The archaeological park of Pompeii and the Portuguese city of Evora are creating solar panels that look like ancient Roman tiles or terracotta bricks to match the skyline.
Pompeii is famous because the eruption of the volcano Vesuvius in 79 AD caused noxious gas to sweep through it and nearby Herculaneum so quickly that many did not have time to escape the fumes. Now millions visit the ruins each year. From San Francisco to Paris, tourists and residents are charmed by the use of animals to mow the grass but unlike those cities, what you won't see are the solar panels on the House of Cerere.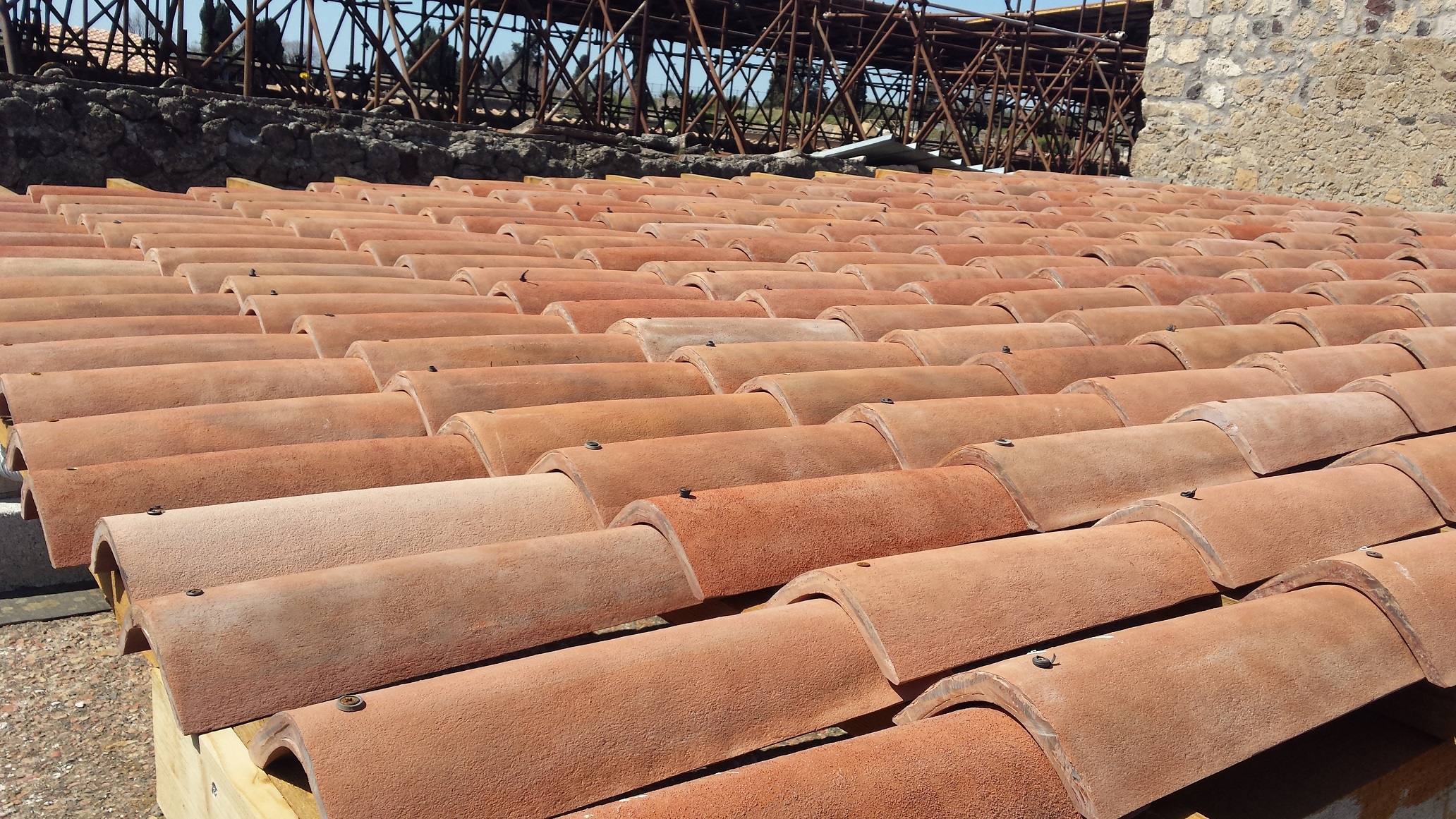 They are disguised as terracotta tiles used by the Romans. The custom tiles are produced by the family business Dyaqua a short distance from there. A business of six people. They use a polymer compound which allows the sun's rays to filter through, and the photovoltaic cells are integrated by hand and covered with a layer of the polymer compound. Since that allows them to give it the look of stone, wood, concrete, or brick it can be used on roofs, walls and floors.
They obviously don't generate a meaningful amount of electricity; it is only enough to light the frescoes, but because it is an ancient city they want as few wires as possible so it works. These custom PV tiles will soon be used in Rome's museum of contemporary art, Maxxi, along with some public buildings in Croatia and Portugal.