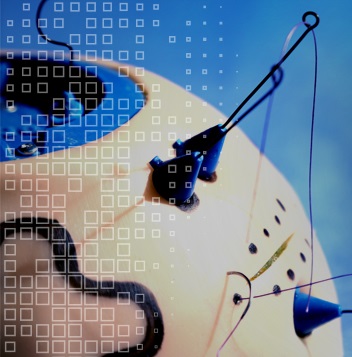 With over half a million robotic surgical procedures performed last year, this mode of surgery is quickly becoming a standard in the medical industry, particularly for urology and gynecology. Yet, no standard for training the surgeons behind the robot exists today. Since the start of robotic surgery, there has been a need for a universal training system to ensure surgeons are fully prepared to deal with any situation they encounter in the operating room.
Training for robotic surgery should focus on enhancing safety and communication in the operating room and should cover three important skill sets: cognitive, psychomotor, and team training and communication skills. To help meet these needs, the Florida Hospital Nicholson Center, a medical training facility specializing in robotic and laparoscopic surgery, has developed the Fundamentals of Robotic Surgery (FRS) program. This platform is the first comprehensive robotic surgical training curriculum created to solve the ongoing training problem facing robotic surgeons across the world. It includes an online curriculum and a psychomotor skills device called the FRS Dome, which is the first robotic training device of its kind to incorporate practical 3D applications for practice.
Physicians looking to perform robotic surgery need a device that is portable, storable and reusable. Based on 25 outcome measures developed by 14 specialties,
the FRS dome
and curriculum were created to measure surgeon expertise and provide a certification of skills with the robot. Expert surgeons across all fields organized multiple consensus conferences and began coming up with ideas to be included in the physical device. The results led to the creation of the Dome device with magnetically attached towers, an outer flesh-colored skin layer and a yellow fat layer with embedded vessels. The semi-spherical 3D surface allows surgeons to manipulate the product at all angles and practice a variety of cuts and sutures.
Current training for robotic surgery primarily targets the development of hand skills, but there are numerous aspects that exist outside of the operating console that contribute to the success of a surgery.
An in-development team training video game
simulates the decision making that has to happen in an operating room, whether that is an issue with the robot or an imperative team interaction. Surgeons' hand-eye coordination only goes so far if they haven't learned the proper means of communication in a program specialized for robotic surgery.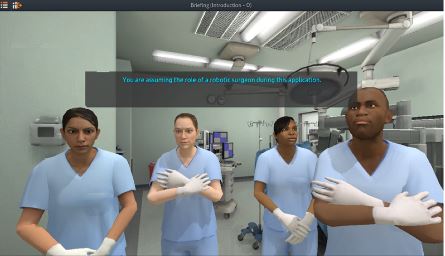 With robotic surgery's rapid growth, it is just as important for surgeons to have the proper robotic training standards as it is to have updated surgical tools. The best robotic surgeons have a combination of cognitive knowledge, psychomotor skills and management capabilities. If we adopt an industry standard to instill these traits in each robotic surgeon-in-training at the end of residency or a fellowship, health professionals and researchers can instead focus on progressing robotic surgery to perform more life-saving procedures.