On the occasion of her centennial, Rita Levi-Montalcini addressed the crowd with the gentle tone of a grandmother and the confident cadence of a statesman.  At 100 years, she has an energy that many younger people might envy.  She divides her workdays between her namesake brain research laboratory and her foundation to encourage African women with potential for scientific achievement.  These dual pursuits are fitting of a woman who fought past the setbacks of her own time and culture to become a driving force in both medical research and the politics of science.
Rita was born in Turin to a Sephardic Jewish family.  Her early life was strongly influenced by maternal encouragement to pursue her creative passions and paternal pressures to uphold traditional middle-class values by marrying and raising a family.  Rita finally persuaded her father to allow her to enroll in medical school, and in she attained her medical degree at the University of Turin with honors.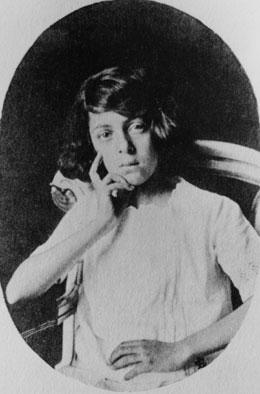 After completing additional study in neurobiology she began her work in a University of Turin research laboratory, only to be displaced by Mussolini's 1938 anti-Jewish Manifesto of Race, which prohibited her from having an academic career.
"This led me to the joy of working, no longer, unfortunately, in university institutes, but in a bedroom."  The freshly minted Dr. Levi-Montalcini simply relocated her research to her own bedroom.  For the next few years she shared her living space with microscopes and plates of chicken embryos.  While acting as a doctor in Italian refugee camps, she found time to publish her research on the origins of nerve constructs. 
Dr. Levi-Montalcini's future Nobel Prize work on neural growth factor had its foundations in work she performed independently in her own home.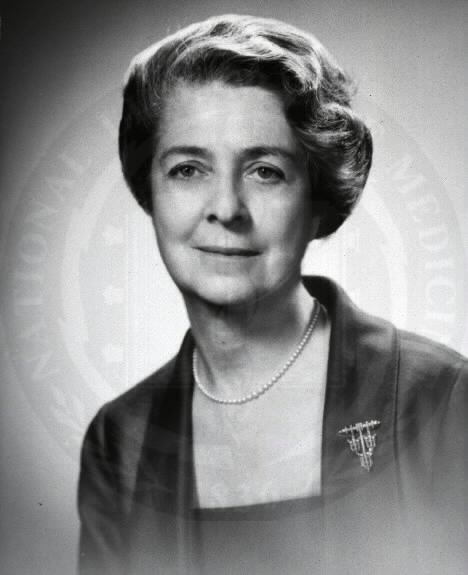 It took seven years for Dr. Levi-Montalcini to return to a university laboratory.  Soon thereafter she received an invitation to study under Viktor Hamburg, a researcher at the University of Washington in St. Louis.  Hamburg's work had been referenced in Levi-Montalcini's bedroom laboratory papers, and he'd become interested in collaborating with the innovative young doctor. 
Her one-semester invitation turned into a thirty-year incumbency at the university, during which she did some of her most groundbreaking work. It was also during this time that she started collaborating with Dr. Stanley Cohen, a biochemist. In 1986, their work was honored with a Nobel Prize in medicine.
Indeed, the latter part of Levi-Montalcini's life includes a long list of scientific prizes and honors, but to her the work is its own reward.  "Arriving at 100 is a prize for me. My secret? Don't think about yourself but of others and work with passion!"  In addition to her continuing research, she is an FAO Goodwill Ambassador and an Italian Senator For life, an honorific she does not take lightly. 
This tiny centegenarian is an outspoken critic of opponents of science, calling out both the Italian Government and the Vatican for undermining embryonic stem cell research.  And through this, she's gained quite a few critics of her own.  Her well-publicized feud with Francesco Storace, leader of the Right party, is exemplified in his threat to send crutches to her house as a symbol of her age.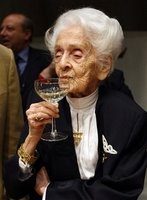 She remains undeterred.  "At 100, I have a mind that is superior--thanks to experience--than when I was 20."
The irrepressible Dr. Levi-Montalcini has vowed to remain politically and scientifically active.
In a recent interview in Nature, she discussed her continuing work on the fronts of neural evolution, the funding of research, and educational outreach to women in emerging countries. "It's not enough what I did in the past — there is also the future."