Should you happen to be in Washington, D.C. in October and at
House of Sweden, the Swedish Embassy, you will get a chance to see a fireball red colored car that delighted Europeans who like tiny red cars earlier this year.
It's called the Baldos II and it is a hybrid auto built by engineering students at
Luleå University of Technology in Sweden.    So what?
The fuel tests show it can run 152.2 kilometers on a liter of fuel, whatever that means - in Sweden, they use some primitive system invented during the French Revolution to stick it to the English, so I am not certain but
that sounds like 357 MPG
.   Or approximately 12X my tiny convertible's mileage!
And it isn't
just
a hybrid concept car, it was approved by Swedish Motor Vehicle Inspection for travel on public roads and in May it was approved for the "Shell Eco Marathon" in the city of Lausitz in Germany and
"Clean Equity Monaco" prior to that.   Will it be mass produced?  They say they have investment offers.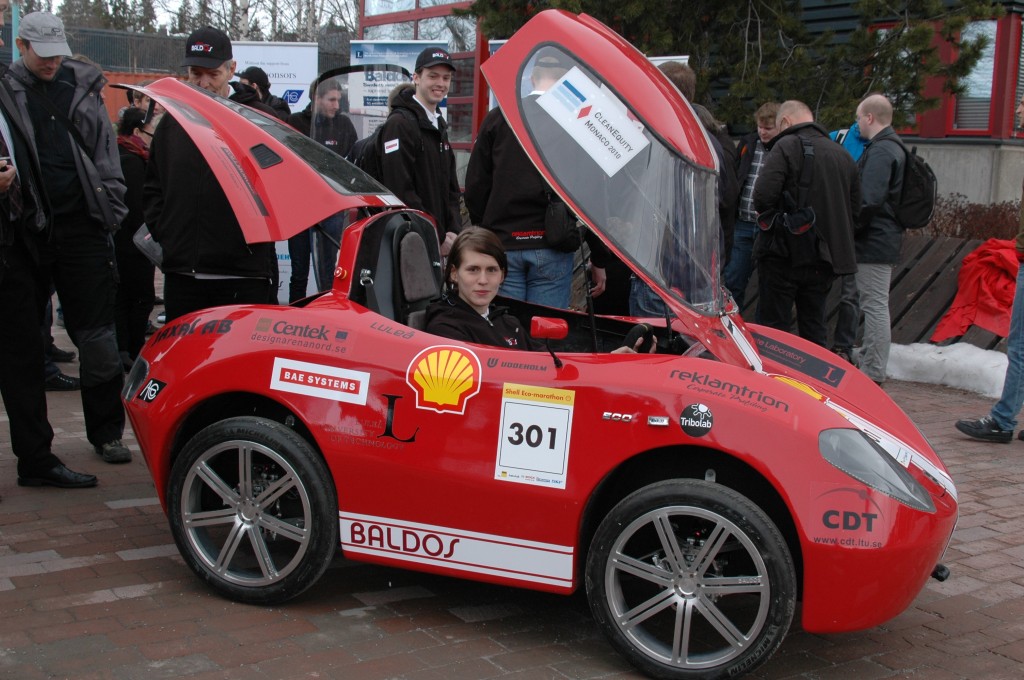 Credit:  Luleå University of Technology
Wheeeee!  If you're one of the 4 Americans who can fit inside this car, this looks like a fun sled to use in the Alps.
Credit:  Luleå University of Technology
The "Shaping Tomorrow's World - Infrastructure&Intelligent Mobility" exhibition will last from September 30th to December 5th.