Omics slapped at the end of words is the latest rage. It makes just about anything sound scientific. If someone says they read an astrology journal, for example, I might roll my eyes a little, but if they call their journal Astrolomics, well ... okay, I would still roll my eyes a little, but if they say they are attending a Beeronomics conference, they are making their way into my blog.
And clever folks at the University of York have done just that. Beeronomics 2013, held next month, is an event where experts shall debate issues affecting the industry. And in Britain it's quite an industry.
Though they don't engage in Spain levels of alcohol intake
, the folks behind Beeronomics say that beer and pubs are responsible for 949,000 jobs in the UK - that's 1.5% of their total population and £12.9B in wages plus £19.5B in taxes. It's a surprise this is the first time they are hosting Beeronomics with those numbers.
Friday, September 20th, the keynote speech will be given by
Charles Bamforth
, Anheuser-Busch Endowed Professor of Brewing Science at the University of California, Davis, and the expert who has fact-checked just about every article I have written about beer, like
The Science of Beer Foam
. You'll have to pay to attend that day but they do have one day that is free for everyone who wants to talk about beer.
Link:
Beeronomics 2013
Here is where beer fits in the Tree of Life, making it worthy of an Omics name: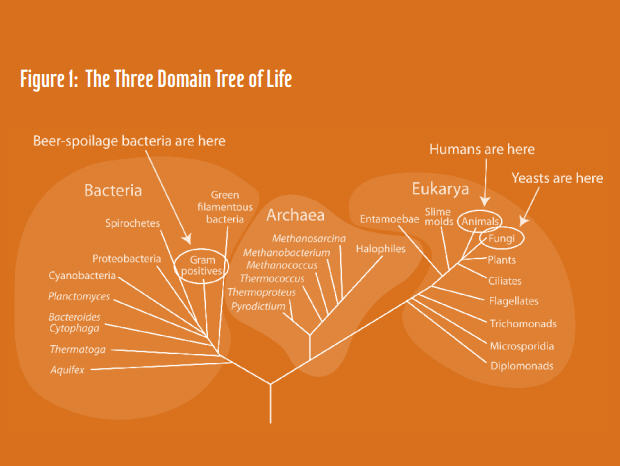 Credit: American Academy of Microbiology