A few weeks ago, the 13th annual Susan G. Komen Sacramento Race for the Cure was held. The organization raises money primarily for breast health awareness, screening and support services and a much smaller amount for research so I am always uncertain what 'race for the cure' in their name means but that's marketing. Raising money to do breast cancer screening doesn't have the sizzle of curing cancer, though most here will note that curing cancer in itself is deceptive.
This year, Science 2.0 did its part by buying t-shirts for a local team and we finally got some pictures. Men in pink shirts that say "save second base"? It's the perfect way to raise money.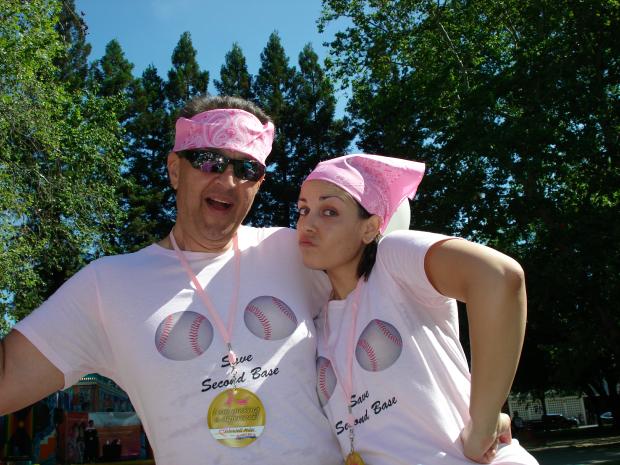 Kristina (
this Kristina
, or, if you follow your Science 2.0 April Fools Day lore,
this Kristina
) came in eighth in some part or another of it.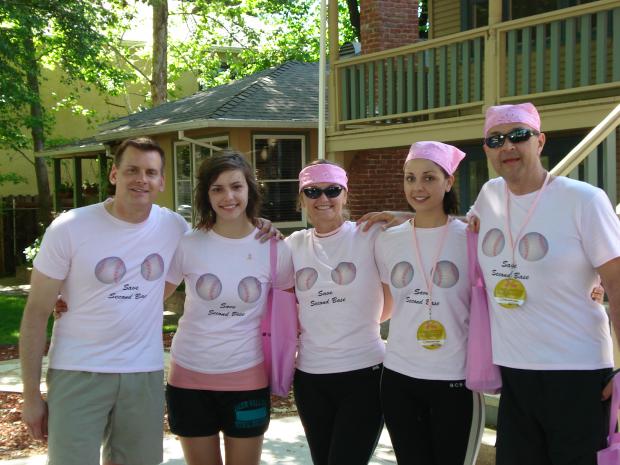 "Eighth?" I asked. "Isn't that pretty good?"
"They weren't really trying," she said, which was far too modest for my comfort.
Next she's going to do some insane bike ride during a Nevada sweltering summer. The rest of us can just support her. People as cool as us shouldn't sweat unless we're defusing a hydrogen bomb, and even then only for show.
Want to help? You can
buy a Save Second Base shirt
- all profits go to the foundation (so, basically, $1 for every shirt we sell).