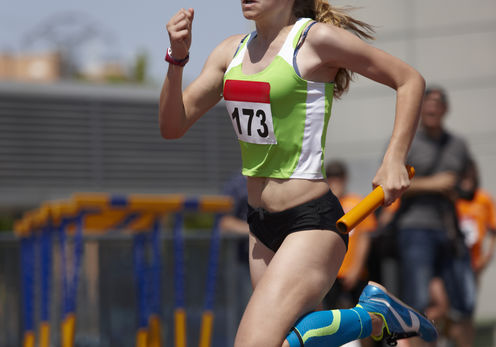 New research
has found talented adolescent female athletes are bullied for their successes by their school peers.
The research also revealed that being bullied at school about their sports achievements left young female athletes with lasting psychological and social problems they carried into adulthood.
In a self-professed sports-mad country, why is this happening?
Origins of the Australian 'tall poppy' culture
Although the "tall poppy" concept dates back to classical Greek and Roman cultures, the term has been used in Australia from the 19th century when English freemen and convicts settled the country.
This social mix led to a distinctive social hierarchy with a strong underdog culture accompanied by a resentment of authority. From the mid-1800s to recent times a more egalitarian Australian society has emerged.
Although this has had a positive influence on social mobility, the negative effects of this approach have led to a culture of resentment, or "put down", of successful individuals.
As a result high achievers are often subjected to negative criticism because their talents or achievements elevate them above or distinguish them from their less successful peers.
The research found in many instances that less successful students carried out the bullying in an attempt to normalise those more successful than themselves.
The Australian media frequently provide examples of these types of behaviours, particularly when reporting the "fall from grace" of popular politicians and athletes. As a result young Australians are familiar with "tall poppy" behaviors.
A culture of envy
The types of bullying behaviors reported in the research included being marginalized, alienated, ostracized, excluded by their peers from social events, teased and called names, and behaviors such as stealing books and bags. As one female athlete explained:
Certain girls in the groups will talk around me, not use my name, not have eye contact with me and give me the death stare.
Other athletes spoke of being physically pushed around and then resorting to withdrawal tactics to survive life at school. Another female athlete reported:
I ended up just going to the sick room and getting the nurse to ring my mum to pick me up as this was easier than being pushed and shoved in the playground or assembly […] In this way I was not being harmed or constantly having to put up with being called the f***ing bitch as they would deliberately shove me into a wall.
from www.shutterstock.com
Jealousy was the main issue reported by most of the female athletes in this study. This was often disguised through taunting and name calling and was especially evident when there was a perceived failure in the sporting performances of the athletes in this study.
School peers would often gloat if a tall poppy were perceived to have failed by being placed but not winning at a national or international competition. Names such as "loser," "f***ing show-off" or "weirdo" were common examples given.
The youngest female in our study (15) felt that the bullying she experienced from other school friends was due to an attitude of "bitchiness". She noted this nasty or "bitchy" behaviour was not only inflicted on her by her own age school peers but also by younger school students who mimicked the older students' name calling and taunts.
Interestingly, more bullying reports involved female athletes who attended a state school.
The study examined 19 high-performance former or current secondary school athletes. All 12 female participants reported being bullied but not one of the seven boys mentioned bullying when asked about issues they faced in coping with school life and sports demands.
No-one in the study was asked if they were bullied, but all of the females reported bullying as a major issue, and none of the males mentioned it.
We're unsure if males are just less likely to report bullying, or if females in particular are more likely to cut down other females who are emerging as tall poppies.

Maureen O'Neill is Researcher at University of the Sunshine Coast. Angie Calder is Lecturer in coaching science at University of the Sunshine Coast. This article was originally published on The Conversation. Read the original article. Top image: shutterstock