Medieval Alphabet Book Stays In Britain
A unique alphabet book, offering a selection of spectacular and bizarre fonts to the luxury medieval manuscript illuminator stuck for inspiration, has been bought by the British Library after a £600,000 appeal.

The importance of the small manuscript, dating from 1500 but concealed within an 18th-century binding, had been missed for the centuries as it sat unrecognised in the Earl of Macclesfield's library.

Source:
Guardian.co.uk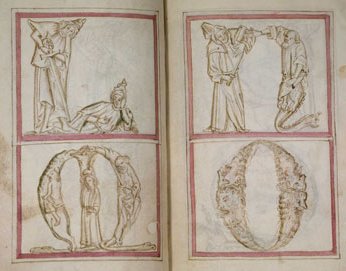 Source:
Guardian gallery of images
, containing ten images from the book.
The book will go on display in the British Library's treasures gallery from Friday, meanwhile here's a link to some
interesting exhibits
at the library to whet your appetite.