The Six Foot Rule is only a rule in a 'rule of thumb' way; it's okay for an estimate but you use a real ruler to build a house.
Analyses instead show that the most important things
are a mix of masks and ventilation
. What about outdoors where ventilation is terrific? The Centers for Disease Control and Prevention has now relaxed its guidelines and are in line with what the science says; namely that unless you're in a protest unmasked, you'll be fine. And the Biden administration wants to use that to promote vaccines as well.
President Biden said, "So for those who haven't gotten their vaccinations yet, especially if you're younger or thinking you don't need it, this is another great reason to go get vaccinated now."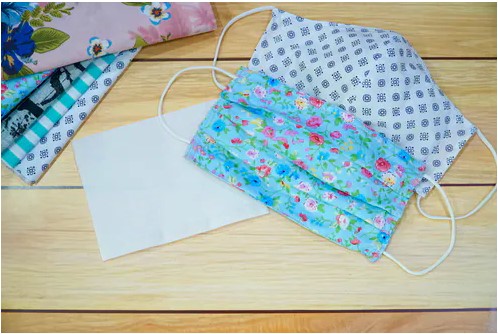 It is common to see people outdoors wearing masks but the rate of transmission is so low that it isn't a legitimate worry - unless you are in a crowd full of strangers. During the Trump administration, the CDC had been advising Americans to wear masks even outdoors if they are within 6 feet of one another. Now CDC is saying fully vaccinated Americans don't need to cover their faces anymore unless they are in a big crowd of strangers.
"Today, I hope, is a day when we can take another step back to the normalcy of before," stated CDC Director Dr. Rochelle Walensky. "Over the past year, we have spent a lot of time telling Americans what you can't do. Today, I am going to tell you some of the things you can do, if you are fully vaccinated."
CDC has long been a little too dramatic - they manufactured prediabetes, a vaping epidemic, and lumped in pain patients with recreational junkies in just the last few years - so baby steps in catching up to what everyone was already doing, with no surges in COVID-19, are fine.
Science shows the half of US adults with one vaccine will be okay by using some judgment. Even unvaccinated people should be okay, provided they are not unmasked on an airplane next to someone.
Dr. Monica Gandhi, MD, MPH, Infectious Diseases doctor and Professor of Medicine at the University of California, San Francisco
said
, "Unvaccinated people should be able to unmask outdoors if they can maintain three feet of distance from others."
Three feet is plenty. Even when CDC said 6 feet I was more in the Finland mindset - "Why so close?"
So I am happy things are improving but it's still okay to stay out of my space.