Oseltamivir, which goes by the brand name Tamiflu and is sold by Hoffmann-La Roche, has long claimed to shorten the duration of flu severity, to skepticism and sometimes even derision from the evidence-based science community.
A recently unsealed whistleblower lawsuit claims the company bilked U.S. taxpayers out of $1.5 billion by misrepresenting clinical studies and and publishing misleading articles falsely stating that Tamiflu reduces complications, severity, hospitalizations, mortality and transmission of influenza. And that's just when they encouraged government stockpiling, it does not include people who bought it with their own money, based on aggressive marketing campaigns which used the articles as evidence, the lawsuit alleges.
If so, the American Academy of Pediatrics and the CDC uncritically bought into their claims without any skepticism at all.
Read also: Tamiflu Helps The Flu A Little But The Nausea And Psychiatric Disturbances May Not Be Worth It
The case is United States of America, ex rel. Thomas Jefferson, et al. v Roche Holding AG, Hoffman-La Roche Inc., and Genentech Inc. in the U.S. District Court for the District of Maryland. Case No. 14-CV-03665. It brings claims under the False Claims Act, which allows individuals to bring claims on behalf of the government. Unsealed on September 10, the lawsuit seeks reimbursement of taxpayer funds spent to purchase tens of millions of courses of Tamiflu for the Strategic National Stockpile. Roche is vulnerable to a judgment in excess of $4.5 billion because the False Claims Act mandates payment of triple damages, plus civil penalties.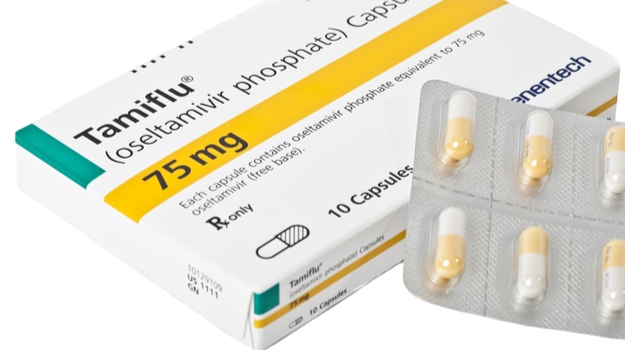 Whistleblower Dr. Thomas Jefferson, a physician and public health researcher affiliated with the respected global Cochrane Collaboration research network, has researched neuraminidase inhibitors like Tamiflu for more than two decades. He began questioning Tamiflu's efficacy in 2009 and spearheaded efforts to have the company release the underlying clinical study data. When he finally received the data in 2013, Dr. Jefferson analyzed it and concluded that the clinical data does not support Roche's claims about Tamiflu's effectiveness for use in an influenza pandemic, the lawsuit states.
According to the data as analyzed by the Food and Drug Administration, Tamiflu's effectiveness is limited to a small benefit of reducing the duration of flu symptoms and preventing onset of symptoms but not transmission or infection. In addition, as early as 2000, the FDA had warned Roche that data did not support its broader efficacy claims and that such statements were misleading.