The Attorneys General of Democratic states Washington, Massachusetts, Connecticut, New Jersey, Pennsylvania, Oregon, Maryland, New York (plus the District of Columbia) are filing a lawsuit against the Trump administration to block the open source distribution of materials that enable the printing of guns using 3-D printers.
The organization in question is Defense Distributed, which distributes open-source, downloadable 3D-printed gun instructions. After the U.S. State Department forced the removal of the instruction manuals from the Internet, the organization sued. The federal government argued that the manuals violate firearm export laws and a federal judge in the Western District of Texas in 2015 rejected Defense Distributed's effort to temporarily block the government's regulation of its materials, finding that "facilitating global access to firearms undoubtedly increases the possibility of outbreak or escalation of conflict." A federal appeals court agreed.
The United States Supreme Court declined to hear the case but then the federal government settled.
The settlement will give anyone with a 3-D printer access to these weapons, which could mean criminals who cannot legally purchase a firearm.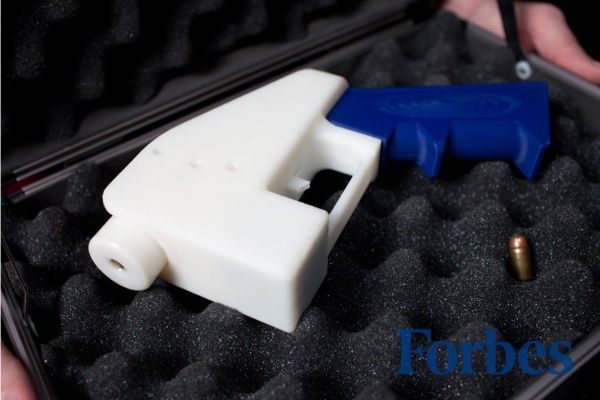 The settlement requires the government to "temporarily" waive export restrictions on Defense Distributed's downloadable gun files. In order to do this legally, the Administration must get the concurrence of the Department of Defense and provide at least 30 days' notice to Congress. The lawsuit will allege that there is no evidence either of those steps have happened, which violates the Administrative Procedure Act. They will also argue that the settlement violates the Tenth Amendment by infringing on states' rights to regulate firearms. They will ask the court for a nationwide temporary restraining order.