Maybe ESA's Gravity field and steady-state Ocean Circulation Explorer (GOCE) is destined to launch on the exact same date as Vanguard 1, the third artificial satellite to ever orbit our planet after Sputnik and Explorer 1. On March 17th 1958 Vanguard 1 was successfully launched and as a matter of fact the satellite is still orbiting our planet as today's longest 'living' satellite ever.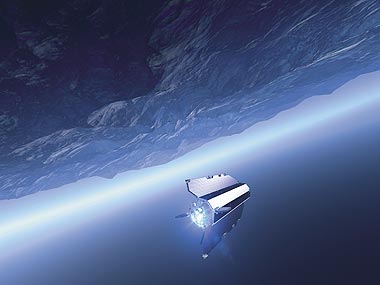 It would make sense that GOCE joined Vanguard 1 in orbit on this exact date since the major scientific motivation and results from Vanguard 1 are geodetic. Vanguard 1 confirmed geodestists educated opinion that the Earth was not a perfect sphere but slightly deformed like a squashed ball.
GOCE is the European Space Agency's first gravity satellite; and it was the gravitational pull on Vanguard 1 and the resulting perturbation of it's orbit that revealed Earth's deformed shape as well.
So I guess I can live with the disappointment of my colleagues today when I gathered them in front of a huge screen at the office, demanding they showed some enthusiasm for yet another rocket launch. For those of us involved in the preparations of GOCE - there's a lot of work on the ground segment as well so that we can make the
proper calibration of the satellite data
- it was an almost unbearable thrill sitting there watching the live broadcast from Plesetsk Cosmodrome in Russia.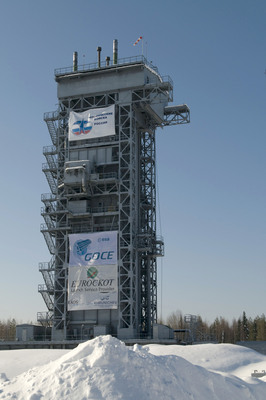 At T=-7 s, in other words just 7 seconds before the scheduled liftoff at 15:21 CET, the mission was put on hold. It took way too long before ESA provided us with information about what was going on. Too much pain, ESA! There was a press conference at ESRIN, the Italian ESA office, at 16:00 CET.
We finally learned that there were problems with the doors of the launch service tower
and that the launch was re-scheduled for the next day at the exact same time - 17th March 15:21 CET.
I choose to be optimistic after having waited for more than 2 years, living through a devastating crash of
Cryosat
- from the very same Cosmodrome, launched with the same rocket. I'm optimistic in spite of the failing launch of NASA's Earth observation satellite
Orbiting Carbon Observatory (OCO)
. I'm optimistic now, since it looks like we are going to launch GOCE on the same date as the most successful artificial satellite in history, the first geodetic satellite, Vanguard 1! :-)
Besides, two successful launches in two days would be too much to bear for the rocketry enthusiasts with Discovery so painlessly launched on Sunday. We needed some breathing space.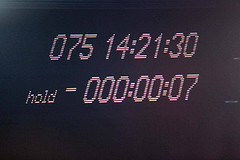 17th March 2009 at 15:21 CET we are ready to go - again. Go GOCE!
Watch it live on
live streaming
or
ESA TV.
Related links:
About GOCE
GRACE&GOCE
Geoid
History of Vanguard
Vanguard Flight Summary
Plesetsk Cosmodrome
Illustrations credits: ESA

UPDATE: GOCE was successfully launched 17th March 2009. I will write about it - soon. :-)