You can donate money to help schoolchildren throughout the year, but if you participate in the ocean blogging community's
annual Donor's Choose drive
(which ends November 9th) then you get your name thrown in the hat to win some
pretty special prizes
.
I was hoping to find a gift to add to the list while I was at the Squid Symposium in Mexico, and indeed, it was very nearly dropped into my lap: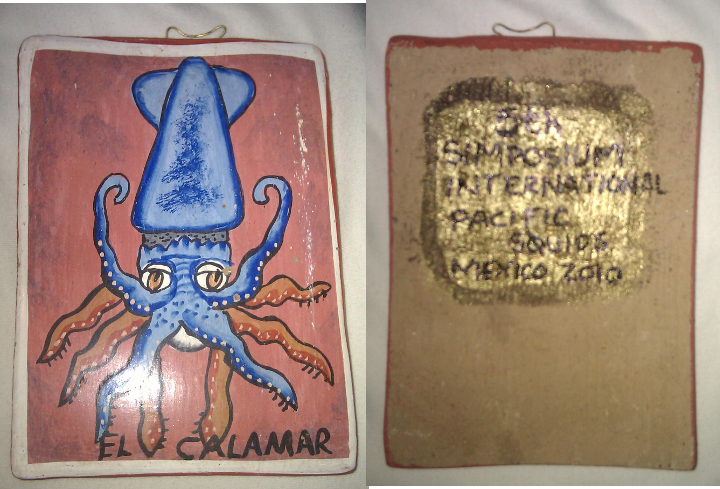 The front says "EL CALAMAR" (the squid) and the back reads "5th SIMPOSIUM INTERNATIONAL PACIFIC SQUIDS MEXICO 2010" (the spelling error is because the Spanish word for "symposium" is "simposio").
Obviously, these beautiful ceramic tiles were hand-painted especially for the Squid Symposium; each participant received one along with the other registration materials (and the obligatory t-shirt). I can't think of a better use for mine than rewarding donations to schoolchildren in need!
Shell and Mantle
is kindly serving as the ocean blogging community's Prize Czar. If you donate,
just forward your receipt to shellandmantleATgmailDOTcom, and you'll be entered in the final prize drawing.