International Cephalopod Awareness Days
start tomorrow! Squid, in case you didn't know, are cephalopods, along with their cousins the octopuses, cuttlefish, and nautilus. Cephalopods are exclusively marine organisms--there are no cephalopods that can live in fresh water, lakes or streams, or on land (
tree octopuses
are imaginary).
Why
they are exclusively marine might be an excellent subject for another day, but today let us merely accept it.
Since cephalopods only live in the ocean, they depend on a healthy ocean environment. A healthy ocean environment requires knowledgable and caring citizenry. Are we all following along? Good!
Therefore, what better way to celebrate cephalopods than by donating a dollar or two to
ocean education in the classrooms
?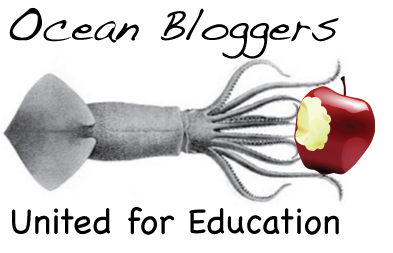 In the
words
of Kevin Z, who is spearheading the ocean donation drive:
Please join the ocean blogging community in supporting ocean and environmental education in US schools. Donate between now and November 9th to our annual Donor's Choose drive. Each year science bloggers unite to raise thousands of dollars for our nation's underfunded schools, impacting thousands of students.

Also, there will be prizes! Miriam
tells us
:
Shell and Mantle will be keeping track, so if you donate, email your receipt her at shellandmantleATgmailDOTcom, and you'll be entered into a raffle for this vial of GENUINE PACIFIC TRASH, a TOUR OF SCRIPPS, and other fabulous prizes!

I am heading down to La Paz, Mexico, to celebrate Cephalopod Awareness Days at the
4th International Squid Workshop and the 5th International Symposium on Pacific Squid
(which, yes, I will be blogging about) so it is quite likely I will bring back a special item of memorabilia from the conference to sweeten the prize pot . . .