Jennifer Wong
The "Science"-struck Bookworm

About Jennifer I am a full time science journalist who writes about research news in the life-sciences discipline. I am currently an active contributor to Science 2.0 and the Lancet Oncology. A bit a about my background: I have a PhD in Neuroscience, where I studied how injured axons in the spinal cord can be repaired with novel therapeutic compounds. From January 2010-2013, I joined the Jia group at the UBC Brain Research Centre as a postdoctoral fellow, where I studied cancer stem cells in brain tumors, and how to selectively eliminate them with oncolytic viruses. While working as a postdoc, I have started my own science column on Science 2.0, and have written a number of science articles on Science 2.0 since 2010.
Search For Articles By Jennifer
Jennifer's Gallery
Click on an image to see the full-size picture.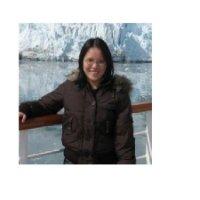 Click here to see all of Jennifer's photos.
Blogroll Jennifer hasn't added any blog recommendations yet.
Recommended Books Jennifer hasn't added any book recommendations yet.
Affiliates Jennifer hasn't added any affiliates.
Jennifer's Friendlist


Click here to see Jennifer's entire friendlist