I garden for a living, besides writing. My last blog referred to bamboo growing in a rock garden outside my back door. But my urban gardening mentor has informed me this plant is not bamboo.
It's Japanese
knotweed
. Many consider
knotweed
an invasive species, but
one gardener
calls it a "beautiful, carefree shrub" (maybe meaning "impossible to get rid of").
Knotweed, also known as
Polygonum
, is not even closely related to
bamboo
, though it looks like it, spreads like it and grows so rapidly I notice changes, hour by hour. Bamboo is a
grass
and knotweed belongs to the
buckwheat
family.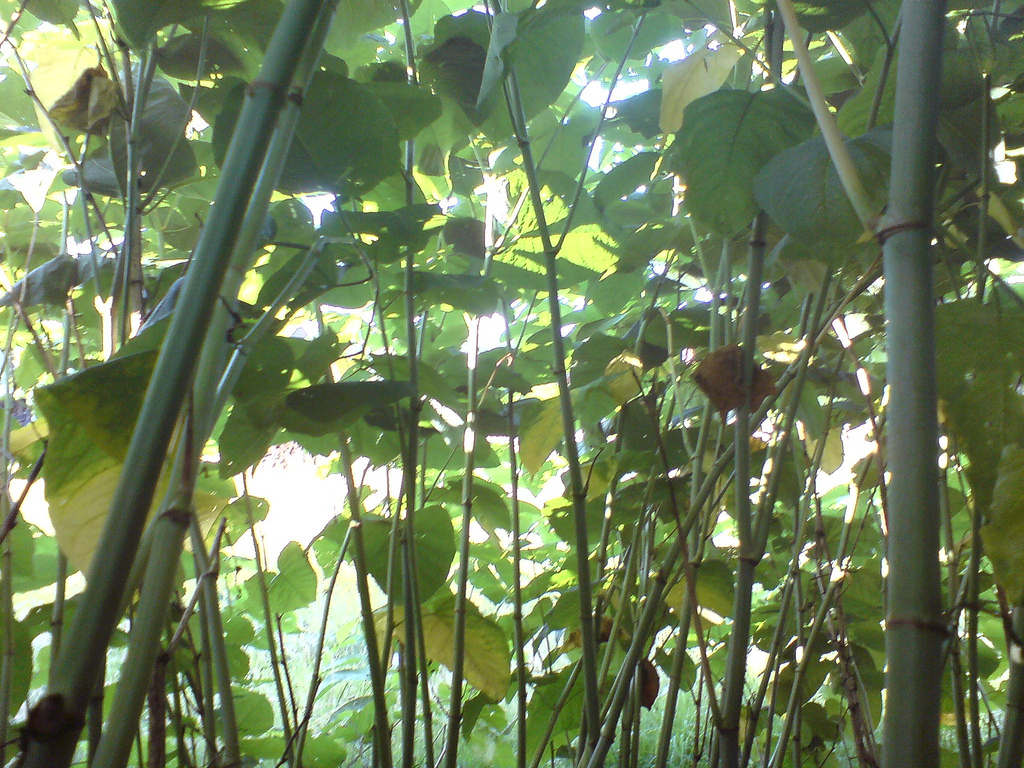 Image: Japanese knotweed (or
Fallopia japonica
of the
Polygonaceae
family) by Dankogreen, via Flickr.com
The Polygonum behind my place is
still sprouting
.
Have you ever tried to eradicate (or learned to like) knotweed? Do tell.