At the start of every work day, I browse a short list of online resources to get a fresh sample of the happenings and themes active around my universe (meaning my particular, teeny-tiny subset of the Universe). I like to begin with a new "gist" of everything, from my peculiar perspective.
For fun, I am publishing the short list of web favorites I check daily to take a quick reading of the state of everything, with apologies to anyone who finds this collection old news. I have noticed that one persons "obvious" can be the next person's "oblivious."
Today's suggestions appear under this web-like "visualization of the Universe as it condenses around fluctuations in the density of dark and ordinary matter," from Argonne National Laboratory's
Flickr photostream
.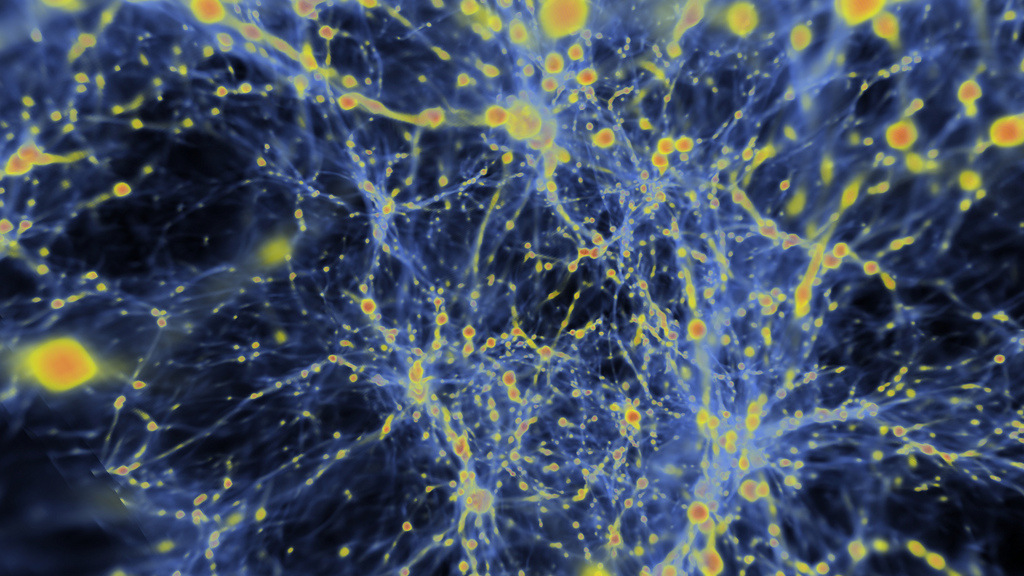 Credit: Argonne National Laboratory, via Flickr.com
The selections I am listing here relate directly or indirectly to science:
I may return to revise and add on.


Do you have a list of websites you check daily to get a feel or take of things in the moment? Do tell!