According to a Delta Dental survey out today, American adults overwhelmingly want a little pumpkin at Thanksgiving, it has 36 percent favorability, more than double that of American's next favorite Thanksgiving pie, pecan, which ekes out only 15 percent.
The Delta Dental Plans Association Fall 2016 Survey was conducted between October 18 and October 25, 2016 among a nationally representative sample of 1,009 Americans 18+. The margin of error is +/- 3.1 percent. Pumpkin pie is most popular in the West (46 percent) but that drops to 30 percent for people in the South. Additionally, 39 percent of Midwesterners prefer it, and 33 percent of Northeasterners.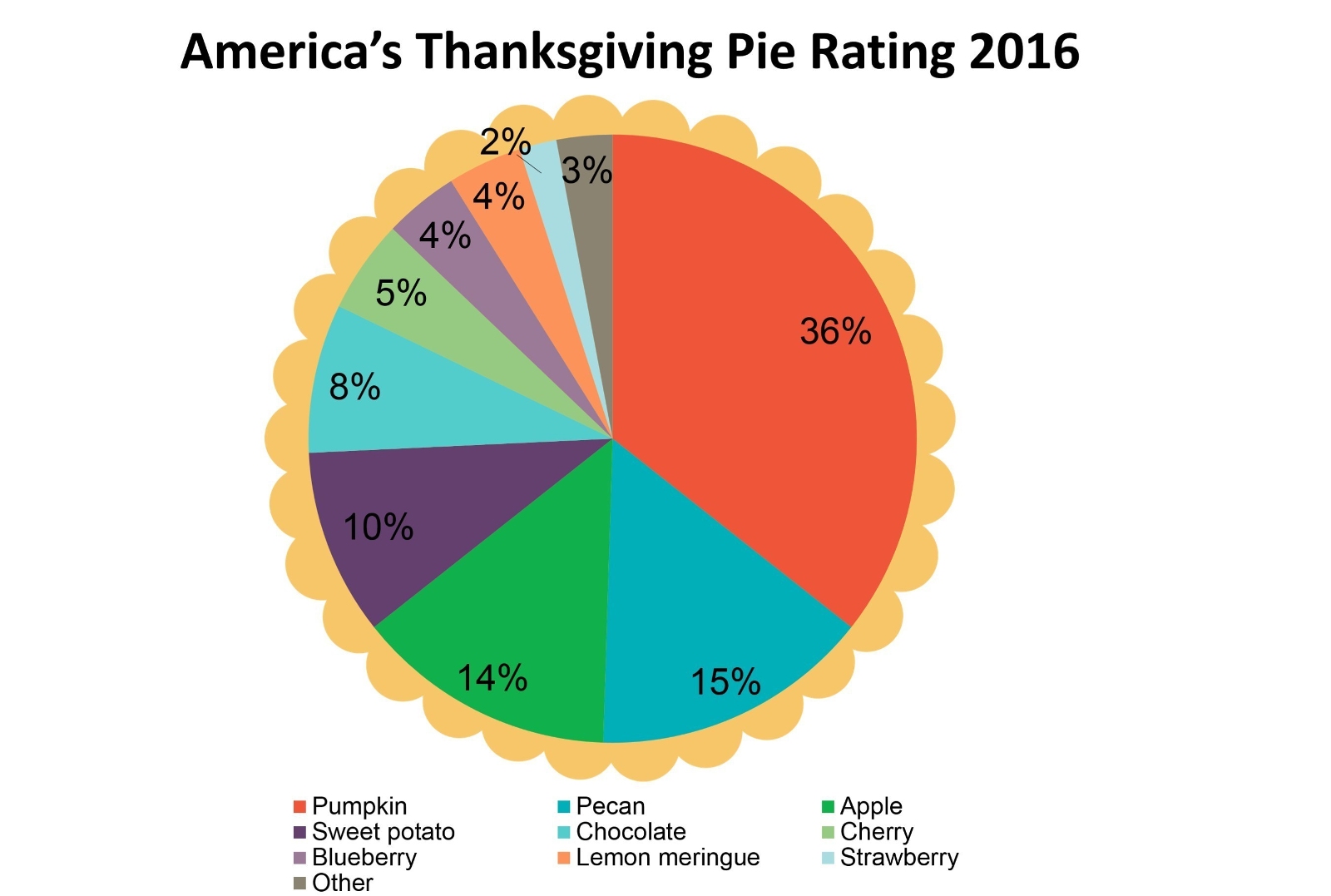 Pumpkin pie is most popular with Baby Boomers (42 percent) and Seniors (47 percent) while in Millennials it is only 32 percent and Generation X'ers get it 30 percent. But it's not all balloons and ponies for pumpkin pie. Generation X has slightly more positive feelings toward the also-rans of pecan (19 percent) and apple (16 percent) than the national average.
Scraping the bottom of the barrel is lemon meringue (4 percent), blueberry (4 percent) and strawberry (2 percent). Someone eats strawberry pie? They must be illegal aliens because that is un-American.