Mackie's at Taypack Ltd. has been around since 2009 but the joint venture between the Taylors, Perthshire potato farmers, and Mackie's of Scotland, has finally figured out a way to differentiate themselves from Frito-Lay:
they are making potato chips flavored like whisky and haggis
.
Everyone knows what Scotch is. Haggis is sheep stomach stuffed with meat and barley. Scotland's National Poet, Robert Burns, sang its praises in his works.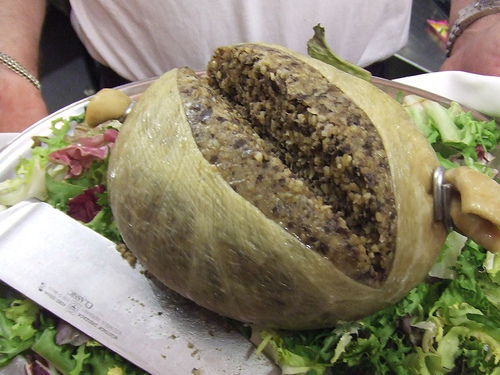 Credit:
tjmwatson
, Flickr
If you are a flatlander and can't stomach the idea of sheep intestines, you can opt for venison and cranberry potato chips instead.
Introducing haggis and whiskey flavored potato chips
By Karen Graham, Digital Journal