Oceanlab Scientists Film Supergiant Amphipod and Deepest Fish
Scientists at the University of Aberdeen have set a new record for the world's deepest fish, a species of snailfish, which was filmed in the Mariana Trench this year.
The new finding was just one of several new species discovered, as well as the first footage of a living supergiant amphipod.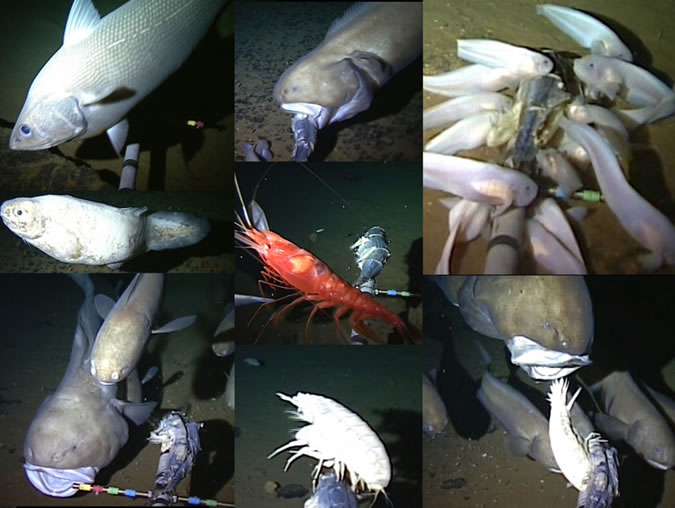 [The team] managed to amass the greatest volume of video ever taken at these depths, 105 hours in total. Aside from the new deepest fish record and supergiant observations, they filmed many other species of fish, setting new depth records for three other fish families.

Source: Oceanlab

The video was recorded by the hadal lander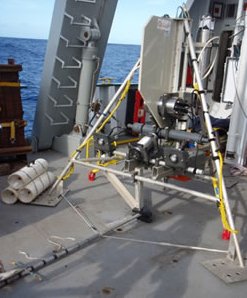 hadal lander
image courtesy
Oceanlab
For the full story and video of the world's deepest fish and the first footage of a living supergiant amphipod please see -
Oceanlab film deepest fish and 'supergiants' in the Mariana Trench
The discoveries were a part of the results of the first detailed study of the Mariana Trench aboard Schmidt Ocean Institute's Research Vessel
Falkor
.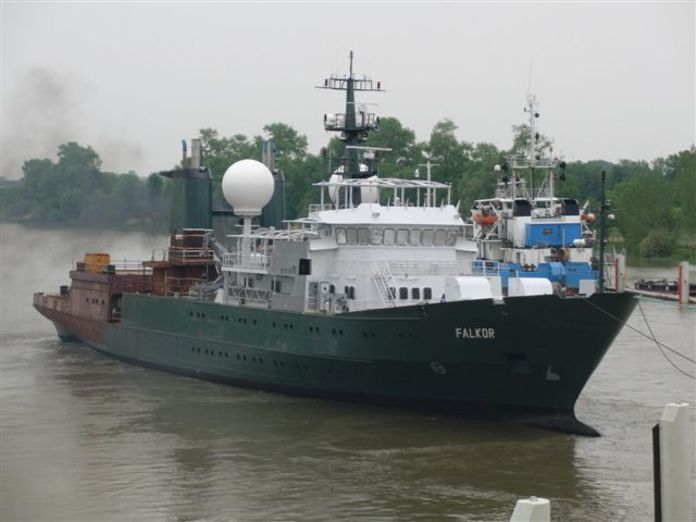 RV Falkor
image courtesy
Schmidt Ocean
Any ship modellers interested in RV Falkoe will be delighted to know that they can download a set of large scale drawings in a
pdf from Schmidt Ocean
- small sample below.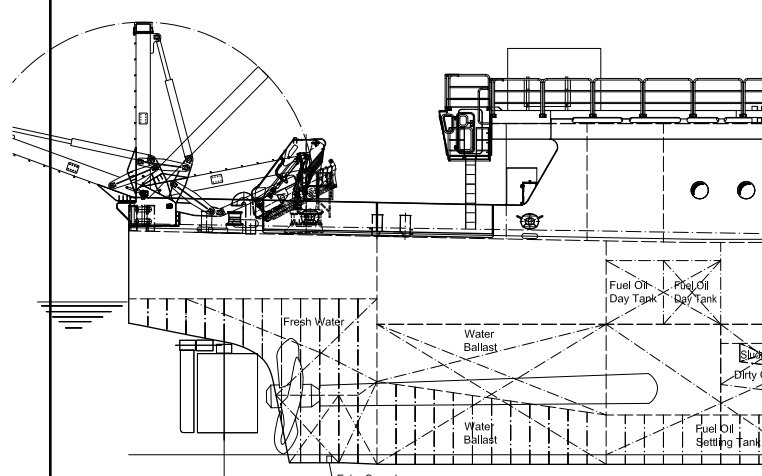 Author's comment:
Judging by news headlines and Google search results the world of media stopped reading this
old news from July 2014 after
"deepest fish" and failed to draw the collective attention of their audience to the
supergiant amphipod and other new discoveries.