In the US, we could soon have the government monitoring everything we do. So we might as well be happier about more effective ways to be fingerprinted.
Integrated Biometrics, LLC has gotten FBI certification of its newest finger print technology, patented Light Emitting Sensor technology along with a thin film transistor. LES technology utilizes a charged polymer film interacting with the specific properties of human skin to luminesce fingerprint images, then the TFT captures the image at the FBI's standard 500 PPI requirement. The combination of LES and the thin film transistor enables size and weight reductions of up to 95% when compared to other products serving the same function.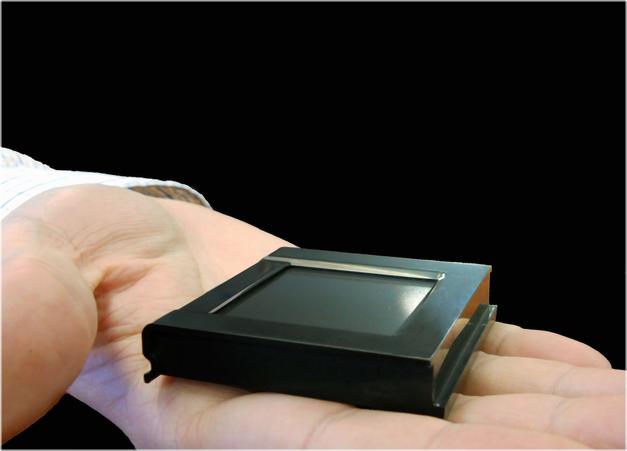 Credit: Integrated Biometrics
IB provides custom finger print sensors for markets requiring Appendix F or PIV071006 biometric solutions and unlike other commonly used fingerprint biometric technologies is able to achieve the highest quality of images without compromising device thickness and overall size. They say this is the world's first TFT-based sensor to achieve the FBI's Appendix F Mobile ID certification. The technologies are being used to produce the world's thinnest, smallest, and lightest Appendix F Mobile ID biometric sensors
Integrated Biometrics was founded in 2002 as an alternative solution to commonly used optical and silicon technologies.