In France, the Council of State judges have decreed that mutagenesis is subject to the same regulations applied to genetically modified organisms (GMOs). In the past they were allowed to exclude all organisms obtained by mutagenesis from GMO regulations by rationalizing that GMOs insert a gene from another species into the genome of an organism while mutagenesis causes internal mutations.
Even though those mutations were caused by chemicals and radiation in a lab it was just fine for thousands of plants in Europe.
The Science 2.0 Europe articles
notes that mutagenesis was used to create organic certified"rice, peas, peanuts, grapefruit, bananas, cassava and sorghum. Mutagenesis wheat is used for bread and pasta and mutated barley is in beer and whiskey. That means no more "bio" beer, bread or pasta."
"Bio" is what "organic" is in Europe. Strange, since the EU routinely denies actual biology.
This mess only came up because environmental NGOs have insisted that CRISPR and RNAi should also fall under the same special Precautionary Principle umbrella as GMOs. Scientists and trade groups have responded by noting that if any artificial engineering is a concern, then mutagenesis should also be included.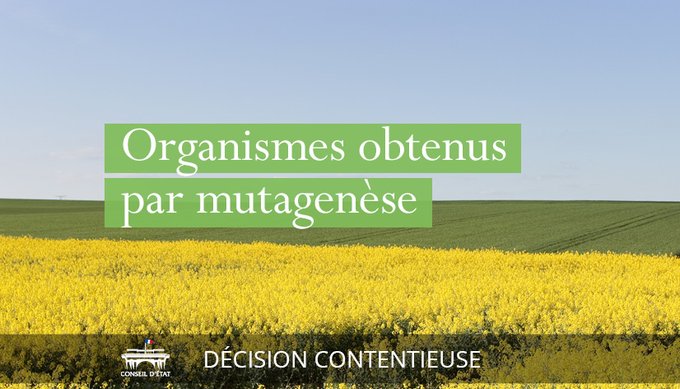 In the past, Europe has been rather loose with regulations so they are likely to find a way to "exempt" their organic foods from evidence-based categorization. But that only tells the world that their opposition to science is not based on public health, it is based on protecting BASF from outside competition.