If you are thinking you might buy a Creality 3-D printer to save money making stuff at home, a new MLS listing may make you change your mind. It is the first 3D-printed home to get a government permit in the United States and is on sale for a whopping $299,999.
The house is $213 per square foot, and you are so far from Manhattan you might as well live in Scranton, but whether it sells right away or not is less important than the proof-of-concept. The hook is that it was printed on site using SQ4D's Autonomous Robotic Construction System (ARCS) and they want to get a patent to have robots print houses.
It's tiny, at 1,407 square feet of living space, but it isn't made of plastic. It is built with concrete and includes a 50-year (limited) warranty. In the 1,407 square feet are 3 bedrooms, and 2 full bathrooms. It comes with a 2-car garage
and sits on a ¼ acre in Riverhead on Long Island
.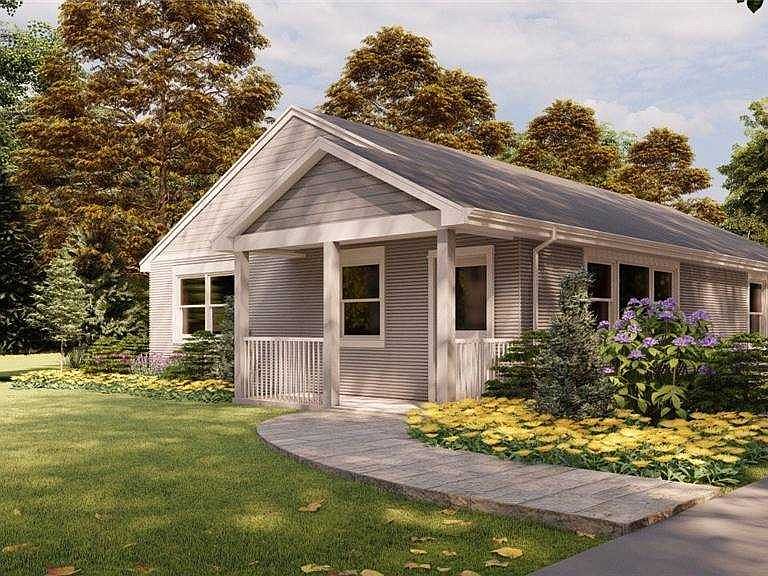 They say their concrete homes will be more eco-friendly than wood-frame construction but that is the kind of thing only marketing departments write with a straight face. In reality, concrete produces more emissions than air travel and agriculture combined and wood is...wood. The definition of sustainable and renewable. So you have to do magic with lifetime virtual emissions cherry-picked from papers that make supernatural claims about virtual emissions to claim it seriously. You know, marketing.
They note that it is cheaper than other homes in the area, and it is - but not by square foot. For $150,000 more you can get 8 bedrooms nearby and rent out the entire upstairs to another family. So the reason to buy it is because you don't have kids living at home, you want to retire on Long Island, and you like the story behind it.
Are robots printing concrete homes the America of tomorrow? Let me know in a comment.