Donald Spector is Chairman of New York College and just received Patent# 8,823,512 for a Wearable Biosensor, which he is donating to the college. The Wearable Biosensor patent predates the patents of the industry's leading technology companies, making it extremely valuable to a college, which can license it off to an Intellectual Property company that will get rich suing everyone. Why can he afford to do that?
Because he has a lot more patents. He is the most prolific living inventor that most people could never identify by name.
Don Spector has been responsible in the past for launching several billion dollar industries with products including the Muscle Worker from AMF, the first hydraulic exerciser; the first hyperbaric chamber for seeds; the first electronic air fresheners, for which Bristol-Myers Squibb created a separate division; and the first location based advertising patents, the foundation behind the super app Poynt. Spector invented and holds patents for hundreds of other products in fields as broad and varied as toys, clothing, crafts, footwear, beverage systems, candy and entertainment, as well as technologies in the fields of medicine, security systems, telecommunications and computers.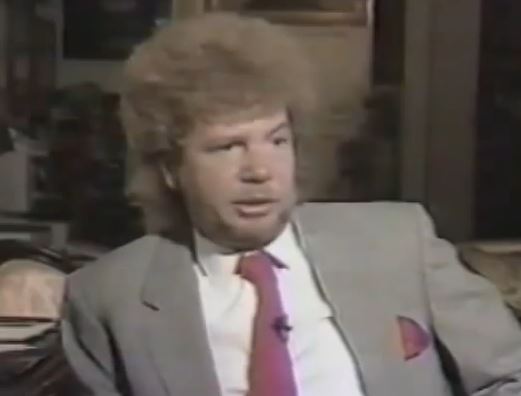 Donald Spector. Image: CNN
Among the other products Don Spector has developed are: the Fireball with CBS Toys, the Aroma Disc System, Vent Fresh (vent clips a leading car air freshener for over 25 years), the Giorgio Sant' Angelo line of home fragrances, WWF Wall Bangers for Jakks Pacific, the Barbie Jewelry Making Kit for Mattel, Balzac Balloon Balls that were licensed to both Hasbro and Wham-O, and Deco Discs, for which he also named and founded a recording company.
In computers, Donald Spector licensed his real-time 3D animation patent and in addition to licensing the first known patents for location based advertising is now considering placing his new monetization patents for location based advertising and payment systems with either a small company within the computer industry or retaining it as protection for a large client in the software Internet business that can use it to both expand upon and possibly go up against his own earlier patents.
Lisa Pamintuan, President of New York College, says, "The importance of biosensors for monitoring patients' health conditions and changes, as well as for applications in other industries such as security, is the future of healthcare. Long-distance communication to smartphones or other monitoring devices of critical changes in the human body enables real-time reaction and life-saving responses. We are fortunate that Mr. Spector has entrusted New York College to be the conduit to the development of this and other important patents."
Source:
New York College of Health Professions