250 miles above Earth, in the International Space Station, ESA astronaut Alexander Gerst has recently shared some incredible views - some is the usual stuff, Hurricane Arthur on the US East coast, beautiful auroras.
And then there was Super Typohoon Neoguri. This was not Superstorm Sandy, a hyped up tropical storm that benefited from dumping rain on media companies in midtown Manhattan, this was a true super typhoon, with winds of 150 miles per hour and an eye, the center of the typhoon, that was 40 miles wide. One third of Okinawa was evacuated. Nago, Okinawa had over 17 inches of rain in the last 24 hours.
It's the strongest storm of the season so far and it hasn't even hit mainland Japan yet.
The eye of Neoguri passed about 125 miles west of Kadena Air Base , the U.S. military installation on the island of Okinawa and the biggest U.S. air base in Asia. The base declared its highest level of alert, Tropical Cyclone Condition of Readiness (TCCOR) 1-Emergency on Tuesday morning Japanese time (Monday evening U.S. time).
Here are pictures of Neoguri Gerst took from the ISS. He wrote "Just went right above Supertyphoon Neoguri. It is ENORMOUS. Watch out, Japan!"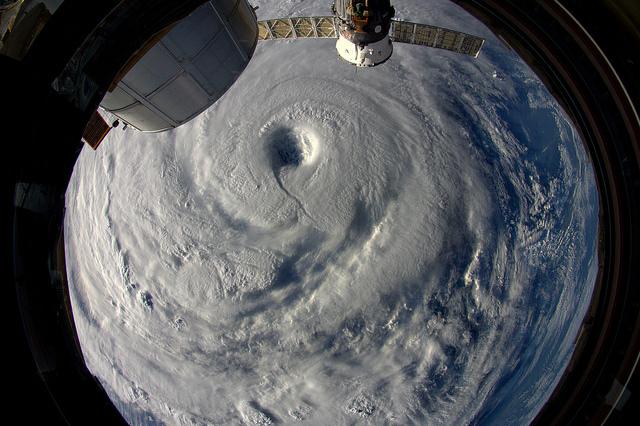 Credit: Alexander Gerst/ESA/NASA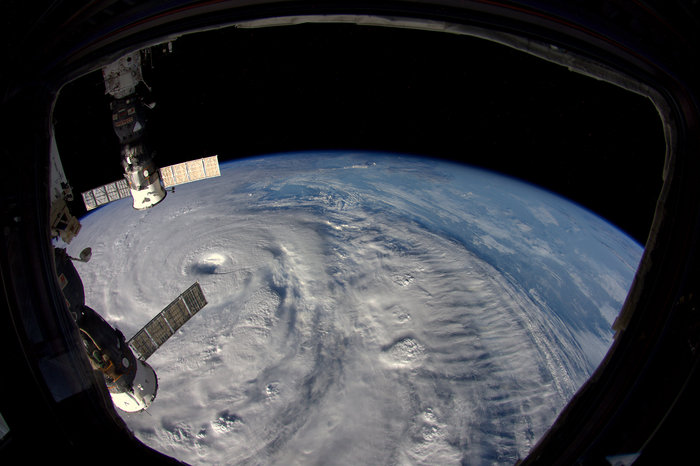 Credit: Alexander Gerst/ESA/NASA
He took a lot more images. You can see them
on his flickr page
.
The worst may be over, Neoguri is now being called a 'normal' typhoon.
Source:
ESA