A recent study
revealed how the SARS-CoV-2 Spike (S)-protein interacts with human Estrogen Receptor Alpha (ERα) in lung tissue, which may increase the pro-coagulation activity of endothelial cells, enhancing the risk of thrombosis and shedding new light on the pathogenic mechanisms underlying SARS-CoV-2 infection and on its sex-specific differences.
The authors say it may also lead to the severe coagulopathy observed in some people receiving the SARS-CoV-2 vaccine.
It is well understood that the SARS-CoV-2 virus can cause severe vasculopathy, which may, in turn, result in fatal thrombosis. The team's findings are consistent with the sex-specific differences in thrombosis observed in hospitalized patients with COVID-19, and in a minority of subjects receiving the SARS-CoV-2 vaccine, as reported earlier this year in the American Journal of Cardiology[2] by an unrelated team.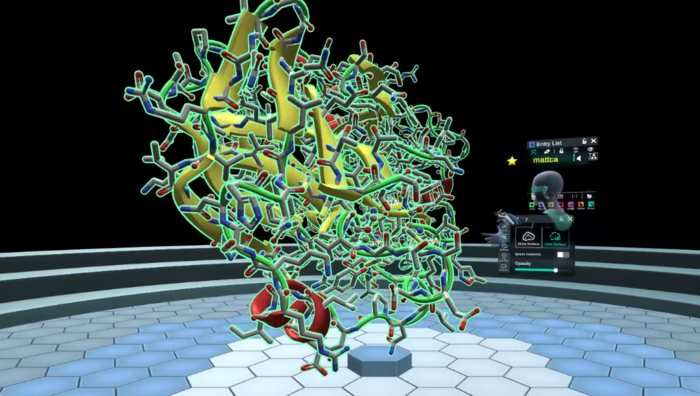 Credit: Dompé farmaceutici
After an unbiased primary screen to profile the binding of full-length Spike protein against more than 9,000 human proteins, researchers found a consistent interaction with the human estrogen receptor alpha (ERα). Similarly, high ERα levels were measured in the damaged lungs of infected hamsters, as well as in human postmortem lung samples. The researchers suggest that, given the role of ERα in the coagulation cascade, S-protein could increase the pro-coagulation activity of endothelial cells leading to an enhanced risk of thrombosis.
While circulating estrogens play a protective role by regulating the immune response to infection, it may be possible that the modulation of ER signaling in SARS-CoV-2-infected lung tissue can stimulate proinflammatory signals leading to hypertrophy, vasoconstriction, and vessel obstruction. This concept has been validated by a further set of experimental findings, which are currently released in a pre-print[6] and submitted to a peer-reviewed publication, demonstrating that the interaction between the Spike protein and ERα leads to an increase in tissue factor (TF) and overall pro-coagulation activity in a human endothelial cell line, a result further confirmed by overexpressing S-protein in mice.
These findings are consistent with the researchers' demonstration that deletion of the appropriate point mutations in the Spike sequence abolished the binding of ERα and its effects without compromising its immunogenicity and pointing at a way to mitigate the rare side effects observed with the currently available vaccines.