Last week I received in my mailbox a copy of the Princeton University Press book "Machine Learning for Physics and Astronomy" by Viviana Acquaviva. They sent me a copy because I had reviewed its contents for Princeton Press.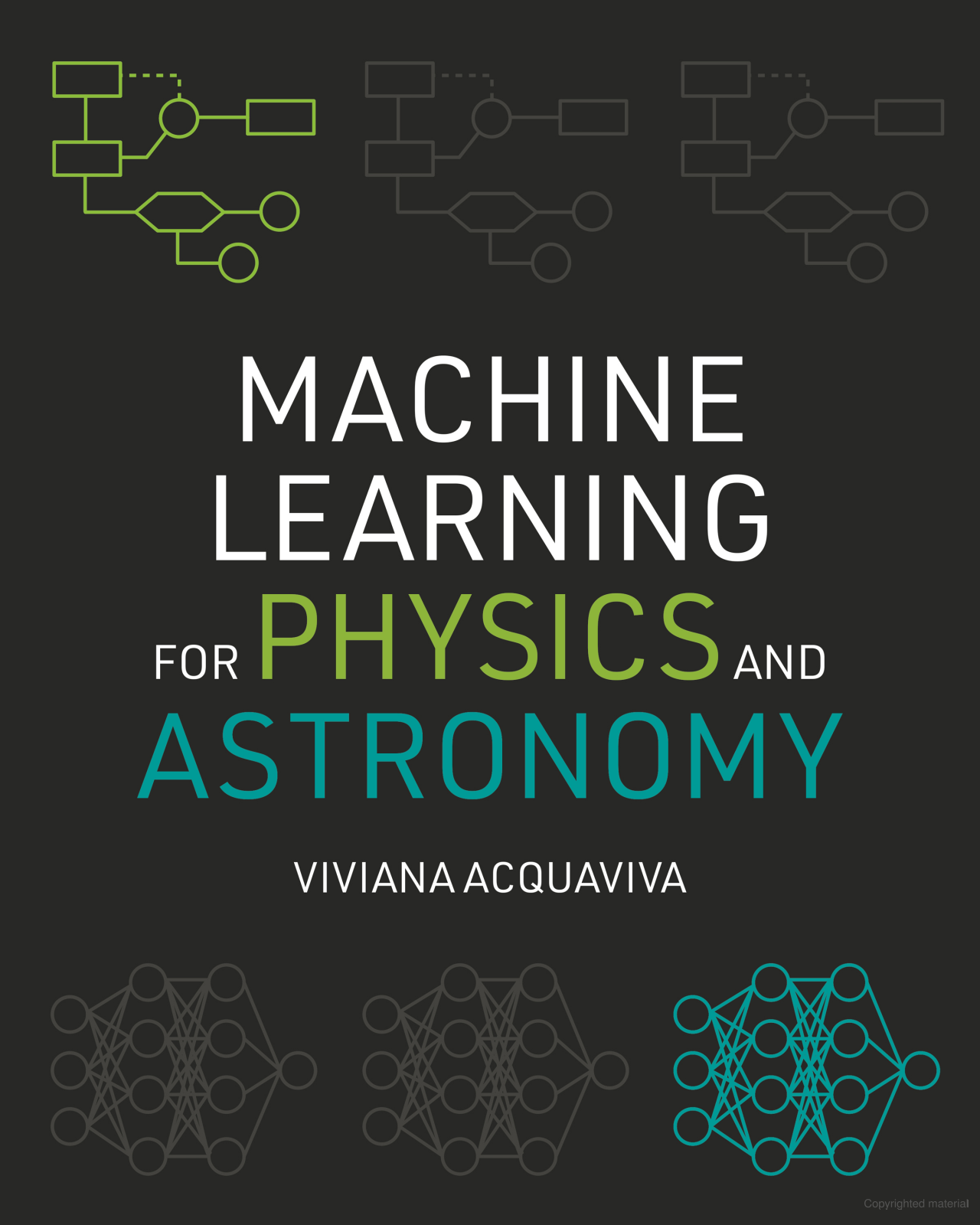 I am happy with the book. When I accepted to review it, I was a bit hesitant because I am not a computer scientist. I might pass as an expert in machine learning because after all I have been developing such tools for 20 years now (or maybe I should say over 30, as my first attempt was in 1992, with a bootstrap-powered classification method), but I feel I still lack knowledge in some of the theoretical underpinnings, and there are holes in my knowledge base.
But after all, I think my expertise was appropriate, as this is an introductory book and there are no advanced topics which might find me not well equipped as a reviewer. And I believe my comments were useful to the author - in fact, after the review process was over I accepted my name to be revealed, and we had a positive interaction; if I interpret her feedback correctly, she was happy with my contributions to the clarity of the work.
The book is indeed very clear and also graphically pleasant to browse. All main concepts are exemplified with applications from astronomy and physics, which are also interesting in and of themselves. The format of the pages is a wide one column layout, with some white space on the margins that allow students to make notes in larger-than-microscopic font.
From my perspective, I must also say that after reviewing the book I was left with the impression that writing such a book must be a lot of fun. In fact, most of the work is not going to be invested in careful wording, references, and fact checking, but rather in developing clear and well-illustrated examples. That is truly the flesh and bones of the book contents, for a good reason - a student is more likely to grasp the essence of the described methods if they see them put to work and are thus allowed to focus on the real important bits.
But time is a tyrant, and I at the moment have no freedom to invest in writing a book myself (I have two projects at different stages of drafting that I should attend to, but they will have to wait). To give you an idea, only the past month - after coming back from vacations - was spent drafting no less than five articles, three of which are already out in preprint form. And this does not include two grant applications submitted (plus one just started), the blog posts, and talk slides for two conference presentations. That is already a lot of writing, and it has priority over long-term book endeavors... Sometimes I think I should get myself a broken leg or something, in order to be able to change the priority order of all these projects!
Anyway: I advise you to consider getting Aquaviva's book if you want some quick entry point into the fantastic world of machine learning!