Today you wake up and realize that Christmas is fast approaching, a little more than a week away, and you haven't done ANY shopping for gifts. Now that you realize that Christmas looming in your very near future, you are tempted to get the usual bath spa set for mom and golf tie for dad, but here are some helpful suggestions for some gifts that are convenient, eco-friendly and just plain cool. Just follow these simple steps to complete your successful shopping venture and avoid the stress of last minute shopping at the stores.
Step 1:
Don't Panic
Step 2:
Take deep breaths
Step 3:
Get on the internet
Step 4:
Follow this easy gift-giving guide from Scientific Blogging for those hard to shop for people in your lives, or the all around gadget lovers.
10) Towel Spa tm Bathroom Towel Warmer: $79.95 from Brookstone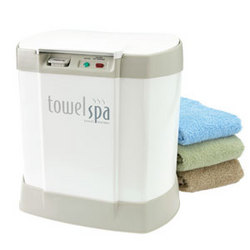 For the person that would rather have a day at the spa, but has no time to get away, this gift is a simple way of adding a touch of luxury to their day (or yours). Perfect for winter, the towel spa can also heat bathrobes, blankets, socks and other items in less than 5 minutes. Compact design so it easily fits in all rooms.
9) The Solar Pool Heating Rings: $69.95 from Hammacher Schlemmer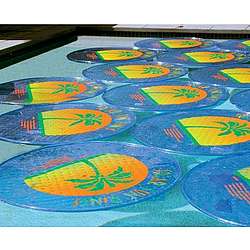 That's right, heat your pool with solar energy thanks to these solar pool disks. These energy efficient floating rings gather and amplify sunlight to raise the temperature of your pool by 3-4 degrees F/week when covering just 70% of the pool surface. The rings also act as a partial barrier, helping to slow evaporation and to keep unwanted items out of your pool. These rings make a great alternative to traditional pool covers and can warm your pool for earlier use without heaters.
8) LED Shower Light: $ 39.99 from Perpetual Kid.com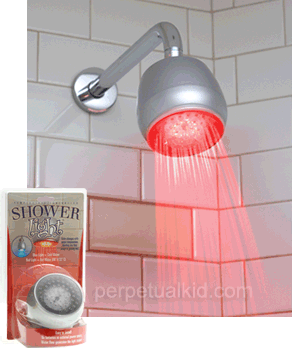 For the practical and geeky, this gift allows never having to endure stepping into a boiling or freezing shower ever again. This attachment shows the temperature of the water by colored LEDs that light up the water. The running water either activates the red (for hot) or blue (for cold) LEDs and is easy to install. Color changes at 89 degrees F.
7) Nutritional Food Scale: $52.00 from Naturally Empowered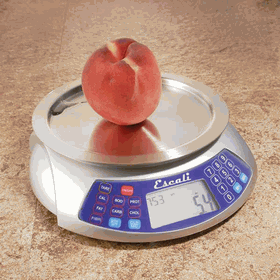 For the more health conscious persons on your list, try opting for a useful gift, like the Escali Cibo Nutrional Food Scale. This digital scale is pre-programmed with 999 food items, the scale calculates and tracks calories, sodium, protein, fat, carbohydrates, cholesterol and fiber content for single ingreidents, beverages or  complete meals. The scale displays weight in ounces, pounds, grams or kilograms.

6) The Fish-Finding Watch: $139. 95 from Hammacher Schlemmer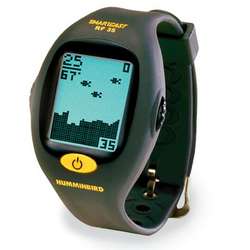 This watch is not just a watch, but also can locate fish with sonar sensors (handheld or attached to a boat).
It operates with with a remote 75' radius and transmits a real-time display of fish to the 1.25 inch LCD display. The sensor reads depths up to 120' and is waterproof (of course). If you or someone you know likes to fish, this is the gift for them.

5) Motion Tracking Web Cam: 89.98 from Things You Never Knew Existed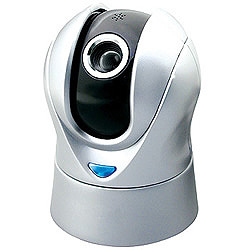 For surveillence or protection, this CMOS camera has a motion tracking sensor that follows movement up tp 180 degrees horiztontally and 60 degrees vertically. It captures snapshots at a rate of 30 frames/second and can transmit them to your PC for easy viewing. Also has a 4X digital zoom feature and a built in microphone.
4) Sunglasses with MP3 Player and Hidden Camera: $169.98 from Things You Never Knew Existed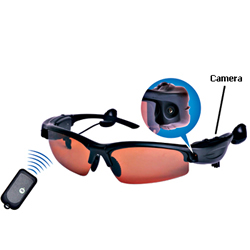 Useful and fun, these polarized sunglasses not only protect your eyes from the sun, but also have a built in 1.3 mega pixel pinhole camera built in to capture color snapshots on the go. You can also upload your favorite MP3 files and enjoy music with the attached earbuds. Camera is triggered by remote or button on the frame. The sunglasses have a built in 1 GB memory to store up to 10,000 photos. Perfect for fighting crime.

3) Digital Pen by Augen: $129.00 from Seventh Avenue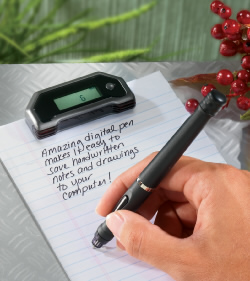 With the digital pen, there is no need to carry around your laptop, since you can take notes, drawings and graphs and store them digitally. You can use this pen on any paper and record your notes, drawings, figures, designs or any other concievable markings on a pocket sized reciever which can hold up to 70 pages worth of information. The information is transferrable to a computer using an included USB cable where the information can be edited, stored or emailed for continued use.
2) Power Monkey Explorer Solar Charger

  $119.89 from Earthtech Products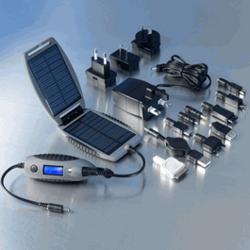 Another eco-friendly and convenient option for a person always on the go, with a small army of electronics on hand is the Power Monkey solar charger which can recharge a cell phone, ipod, digital camera, blacberry and other small electronics purely from stored solar energy. Makes a great gift for travellers, business men and women or that person you know who
always
forget to pack their chargers.
1) Personal Movie Theater: 249.95 from Hammacher Schlemmer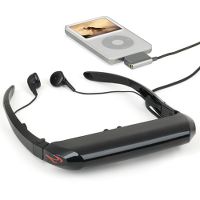 Last, but certainly not least, this gadget is a must have for the frequent flier on your list. Now you can eliminate being forced to watch movies plane rides from far away or struggling to see your minuscule video ipod with this nifty little gadget. Now you can watch your movies in comfort with your personal movie theater system. It plugs into your video ipod, portable DVD player or game system and projects it onto the viewer. It uses two high resolution LCDs and dual stereo headphones and generates 24 true bit color. Basically, its cool. If you don't mind looking a little like Geordi La Forge, than this gift is the way to go.
Stocking Stuffers: Great Gifts for less than $30

1)  Staple Free Stapler: $ 9.95 from Wrapables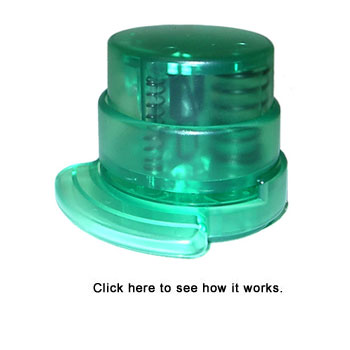 That's right, a stapler that doesn't use staples. The Staple-Free Stapler instead punches out strips of paper and uses the strips to stitch together up to 5 sheets of paper. Imagine never running out of staples again, and lessening your impact on the environment with a biodegradable paper staple instead of metal ones.
2) USB Drink Chiller and Warmer: $ 21. 95 From Convenient Gadgets and Gifts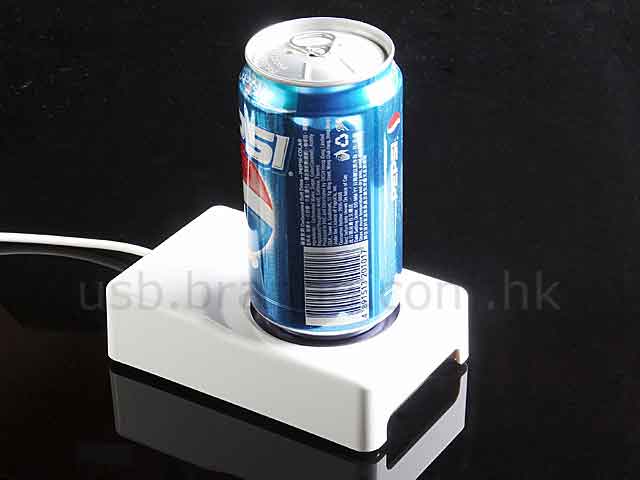 Ever have a drink that gets too cold or too warm for your liking? Never more! Plug the Drink Chiller/Warmer into a USB port in your computer or laptop and choose to warm or cool. Great for the office or home.
3) Bar Master: $ 28.95 From Gadget Bargins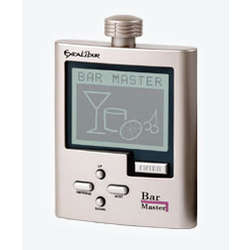 This handy gadget is a pocket sized electronic database of drink reciepes and more. Perfect for the bartender or party host. With this flask shaped helper, you can look up drinks by name, type of alcohol or glass its served in. Also given are the tips and tricks to basic cocktail making, terms, measurements and even drinking games.
4) Personal Pocket Translater: $19.95 From Gadget Bargins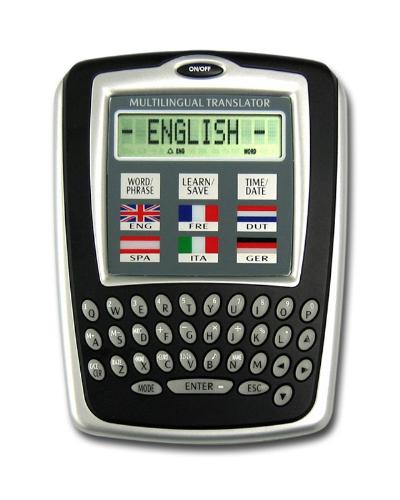 Great for the traveller on your list, this gadet is programmed with 5,000 words and 150 useful sentences which make translating between English, French, German, Spanish, Italian and Dutch easy as touching a button. The Pocket Translater also offers features such as calculator, local time and date display and currency converter. It weighs 2.3 ounces and is small enough to fit into a pocket or purse with ease.
5) Wilton Cookie Press Pro Ultra 2: $25.00 From Sur la Table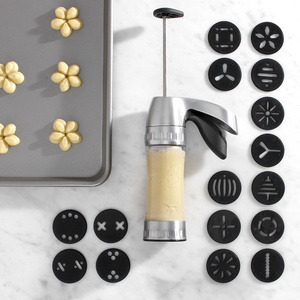 This utensil is perfect for the baker in your life. Forget old fashioned cookie cutters, this Cookie Press comes with 16 decorative disks to make each batch of cookies easy to make and fun to decorate. The Cookie press is easy to use with a no slip silicone bottom and soft grip trigger for precise measurements. Making cookies has never been so fun.
For more gift ideas, try
Findgift.com
for more ideas, and categories.