"Airplanes do not "fly"! They are held aloft through the divine intervention of heavenly angels!"
"I'll notify the Texas Board of Education at once!"
I wonder whether such dark levity is the last refuge of an intelligence that has seen the future, and that future has no need of it. Has anybody seen the film Idiocracy?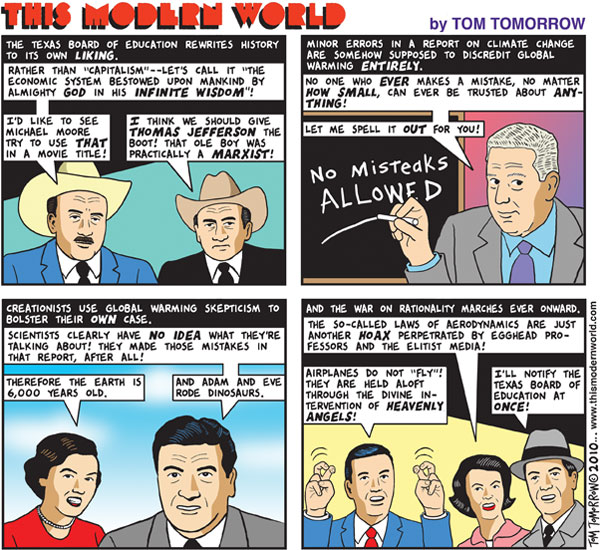 by
Tom Tomorrow
at Salon.com.
Enjoy... if that's the right word.