Malaysia Airlines MH370 - A Faint Trace?Edit
- please see new article -
Could A Fire Have Caused The Loss Of MH370?
The latest information coming from official sources suggests that MH370 was heading towards the Andaman Islands when last tracked by radar.
Straits Times reports
:
"We are using our helicopter to search the western side of Andamans and Nicober islands,'' said Inspector-General VSR Murthy of the Andaman and Nicobar Coast Guard.



Now that the search for missing Flight MH370 has shifted focus I have looked again at the
LANCE MODIS Rapid Response
images covering the area and day in question. It occured to me that if
contrails
could be found in relevant satellite data and all known sources eliminated then if a contrail remained it would almost certainly be from MH370.
I had to examine quite a few satellite images before I spotted faint traces of what could well be remnants of a
single contrail
. The satellite image from which the following images were taken was posted at 04:30 UTC on March 8 2014. The last contact at the IGARI waypoint was at 17:30 UTC on March 7 (
8 March at 01:30 local time).
Allowing for the travel time of MH370 and the processing time for the satellite data, the timing would appear to fit.
Contrails can linger for many hours. The contrail in the images below is fragmented, indicating that it is not fresh. It is wide enough to show up at 250m resolution, showing some lateral dispersion, another sign of age. (Wing span of the 777 is 64.8 meters according to the
official data from Boeing
)
Newer contrails are thin whereas older trails have widened with time as a result of light winds.

NASA

At the time and date of this image it is unlikely that any search plane was covering that track.
The track does not appear to me to be on a regularly used air corridor.
Could this be a faint trace of MH370 heading away from the Andamar Islands?
Is any plane known to have been flying that course within the relevant time-frame. Expert analysis is needed here.
Contrail marked by adjacent red lines, from an original image -
http://lance-modis.eosdis.nasa.gov/cgi-bin/imagery/single.cgi?image=crefl1_143.A2014067043000-2014067043500.250m.jpg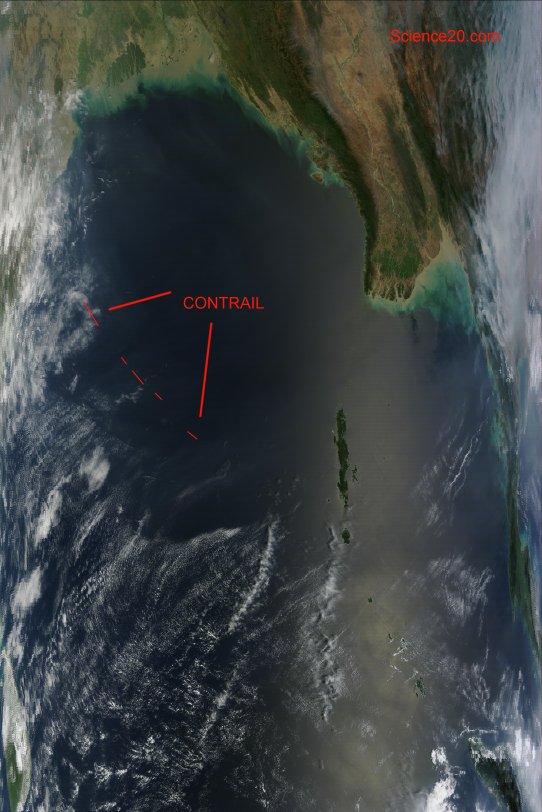 .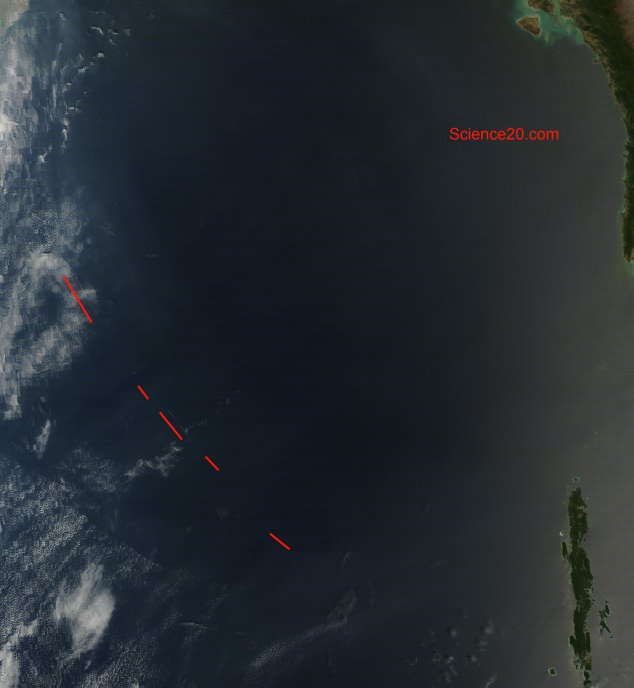 .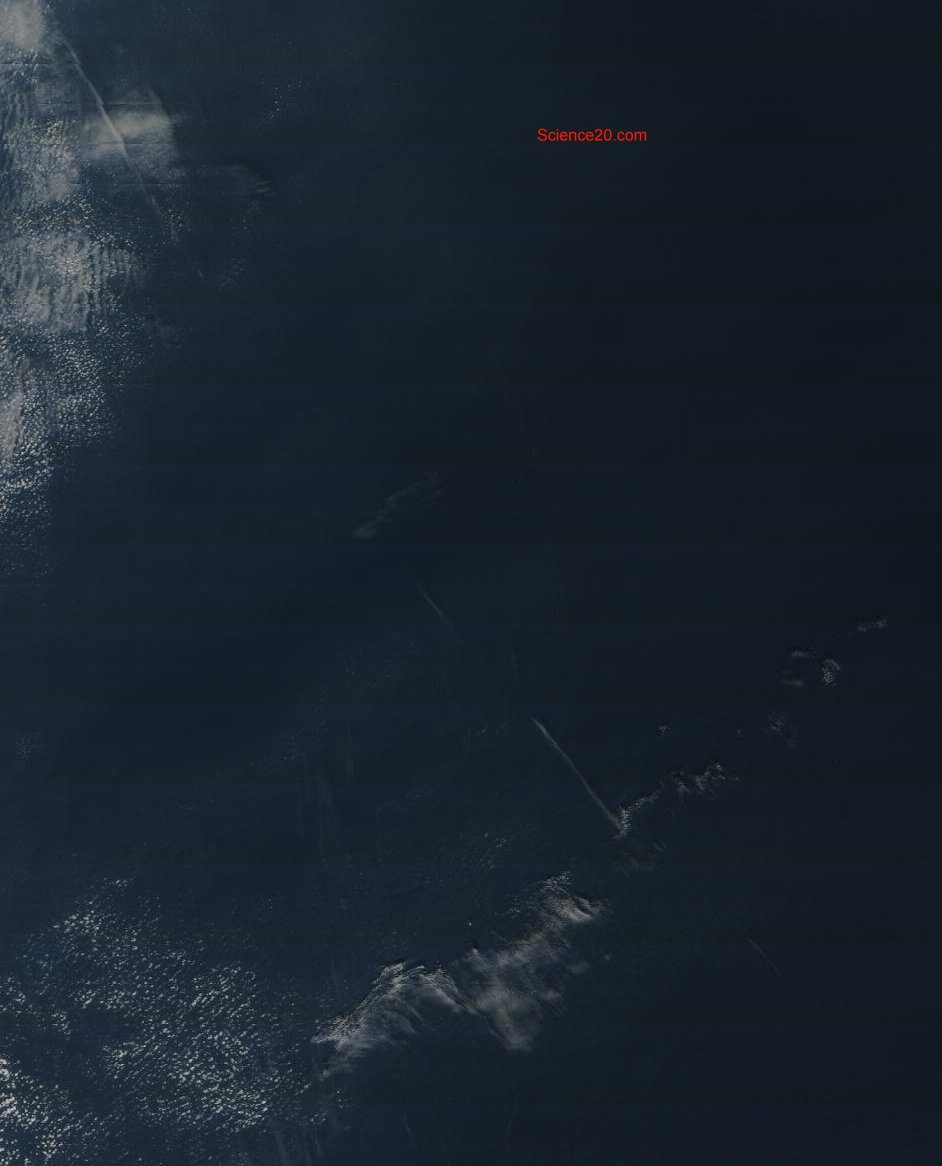 .
Please see also:
Malaysia Airlines MH370 - Verifiable Sources
Malaysia Airlines Flight MH370 - Pieces Of The Puzzle
and
this comment