Johannes Koelman
Don't be surprised when you spot
four Ferraris
at 1 Einstein Drive, Princeton. Four brand new racing machines nicely parked next to each other and next to the entrance of the
Institute for Advanced Study
.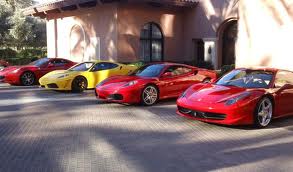 Fresh director
Robbert Dijkgraaf
must be proud that four of his institute members each collected a $ 3 million
Fundamental Physics Prize
. All thanks to Russian internet investor and billionaire
Yuri Milner
. Milner, who in a previous life studied theoretical physics, donated a total of $ 27 million to nine theoretical physicists, to recognize them providing mankind with a deep view into the mysteries of physics and the universe. He is quoted to have uttered the wise words
"this intellectual quest to understand the universe really defines us as human beings"
.
The nine winners were hand-picked by Milner himself. That man has a fine taste not only for investment opportunities, but also for excellence in fundamental physics! Or perhaps he simply calculated some
Einstein Indexes
to get to the nine winners? In any case, with top physicists like Maldacena and Witten among the inaugural recipients, this prize beats other mega-cash science prizes like the
Templeton Prize
not only in terms of total cash awarded. The fact that the winner(s) of the prize in a given year will determine the winner(s) of next year, seems a safe bet to sustain the rewarding of quality science.
Also, with Indian theoretical physicist Ashoke Sen of Allahabad's Harish Chandra Research Institute amongst the recipients, this prize will give a major boost to science in India. This makes me very happy.
Time for a personal note. As THP reader you must have noticed an inactivity on this blog. The reason being that I have started a new professional challenge. In recent weeks I have left Houston, and am now building a new life in a much larger city. A city that
beats New York City
in terms of number of inhabitants, and a city that is known as a hub for Asia's information technology sector. Also a city that is among the top 10 preferred entrepreneurial locations in the world. I am talking about
Bangalore
, India.
What would a theoretical physicist be seeking in India?
The answer is simple: scientists. I have taken up the challenge to build a center for computational science in Bangalore. Recruiting has started, in the last month alone four scientists have entered, and plan is that by year end a dozen PhDs will be working on a variety of subjects ranging from Computational Chemistry to Computational Fluid Dynamics. I am thrilled to have been given the opportunity to build a fresh, young, enthusiastic and multi-cultural science organisation.
Needless to say that this challenge absorbs all my time and attention. On top of that, my better half and me are living from a hotel room, with our belongings somewhere on a container ship at open sea. As a consequence, in the near future my blogging activity will likely not reach past levels.
Be patient. I promise that you will hear from me. Even if only once in a while.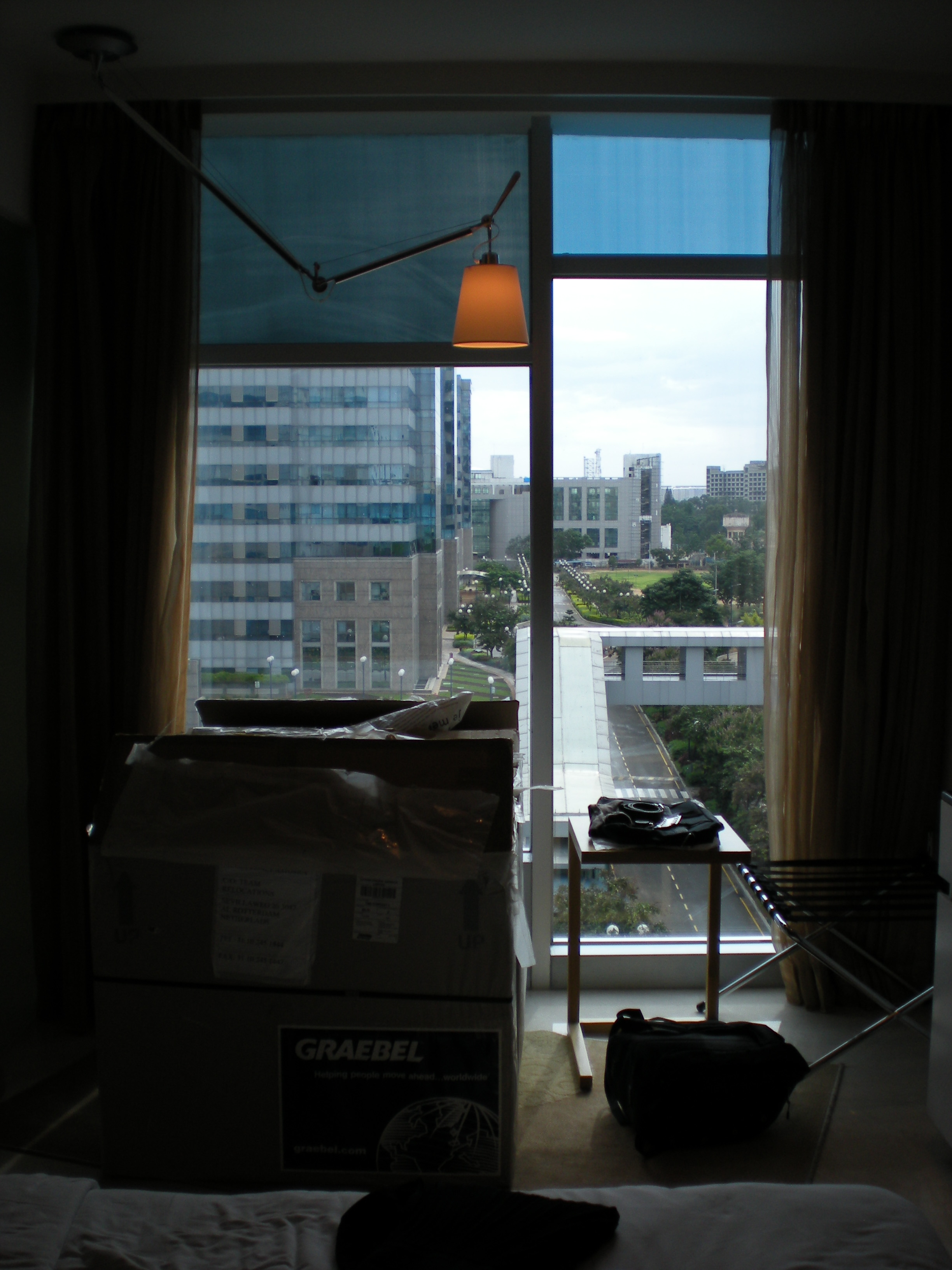 Life of a new arrival awaiting house-hunting success: a cardboard box with personal belongings in a hotel room with a view. Anyone who can advise me on a house in East Bangalore with two trees that fit my hammock?