RR Auction in Boston has a selection of pretty interesting Apollo program stuff, but you have to bid before 7PM.
This is the perfect time to sell, the 50th anniversary of the moon landing is a month away, so it may not be the perfect time to buy. I have made a decent amount of money selling key comics a month before the next Marvel movie release and buying identical or better copies a year later from people who made impulse buys.
Up for grabs is an American flag flown into orbit on Apollo 11, signed by Command Module pilot Michael Collins. There is also a burn chart page from the flight plan that went into orbit on the Columbia Command Module, signed by both Collins and Buzz.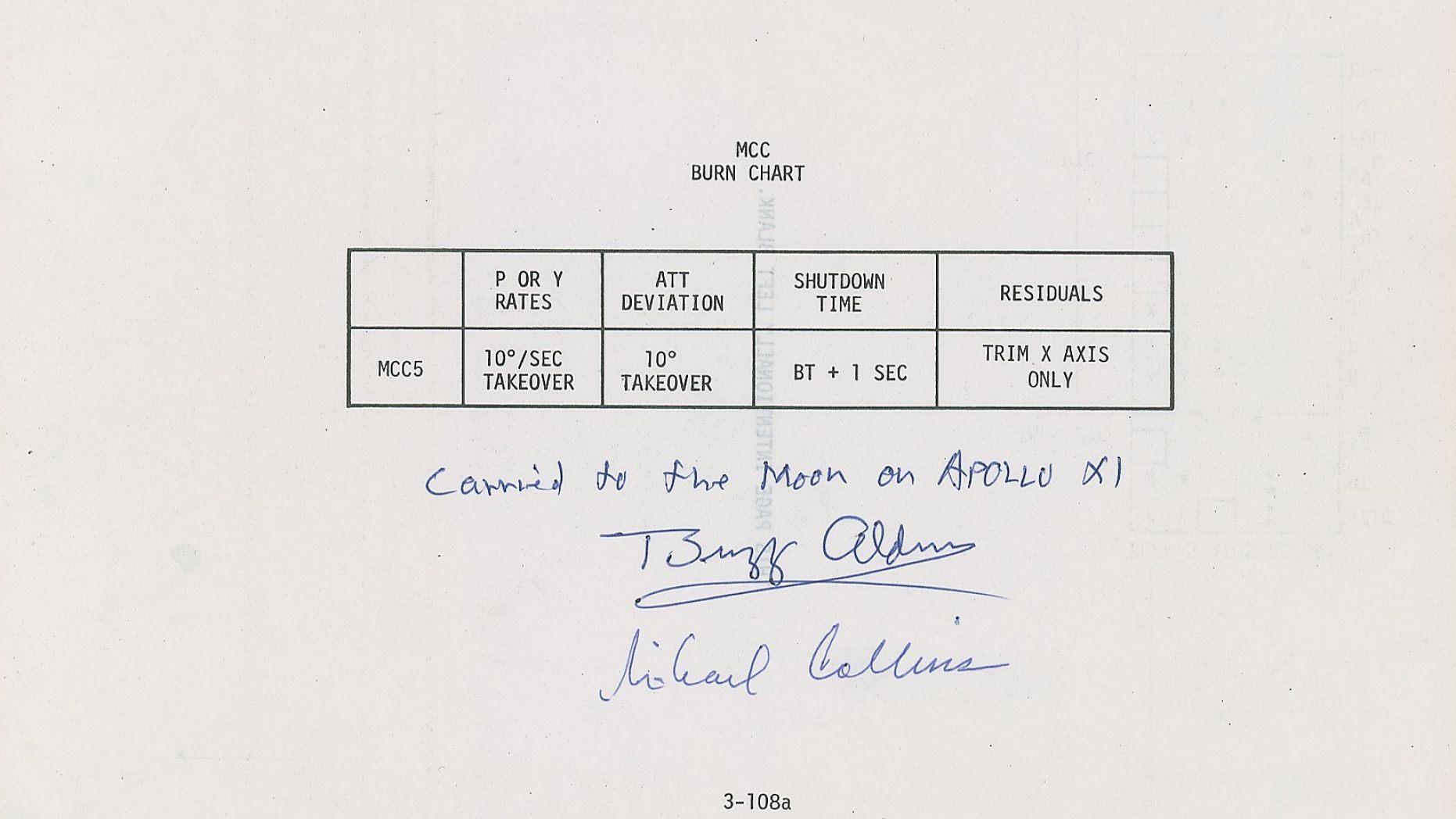 The real catch to me is the 70 mm positive film from Apollo 11's Hasselblad camera but it is also expected to go for the least, about $8,000. It contains 126 iconic images captured on the Moon by Buzz and Neil Armstrong.
More great mementos here: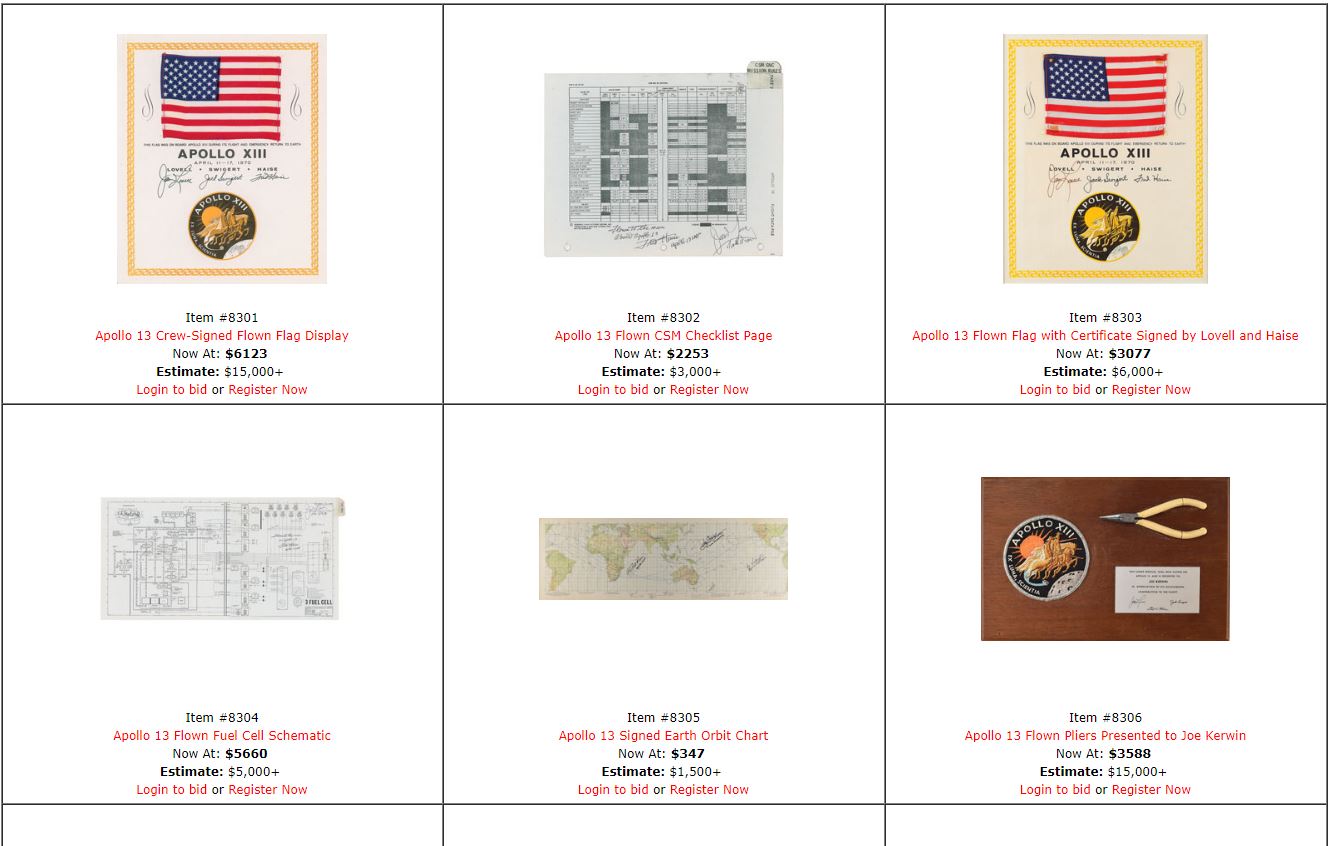 You'll have to
get your bids in by 7PM Eastern
.