They sure did. Seven leaders who contributed mightily in 2006 are being hailed by the UN Environment Programme (UNEP) as 2007 Defenders of the Planet or the Jusice League or whatever we are supposed to call them.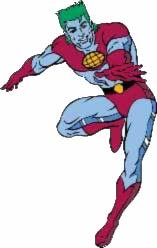 No, no, this is a different group.
News of the winners comes in advance of UNEP's annual gathering of environment ministers taking place next week at the organization's headquarters in Nairobi, Kenya. The risks and opportunities of globalization, in relation to environmental issues, will be high on the agenda of the conference. You, like me, may be wondering why the UN Environment Programme is talking about globalization but if they can insist global warming put New Orleans underwater they sure as heck can make a case that environmental activists should be involved in economics. They're all intertwined, you see.
But you don't want to read my thoughts on that whole deal, you want to know how a bloated political body decided that politicians were fixing the planet. Because laws and governments will save us all.
So here, for you, your 2007 Champions Of The Earth: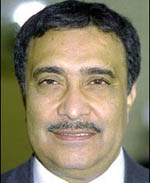 Cherif Rahmani for advancing environmental law in Algeria
Yes, Algeria represses women and ostracizes homosexuals but they made some progress in laws on the environment.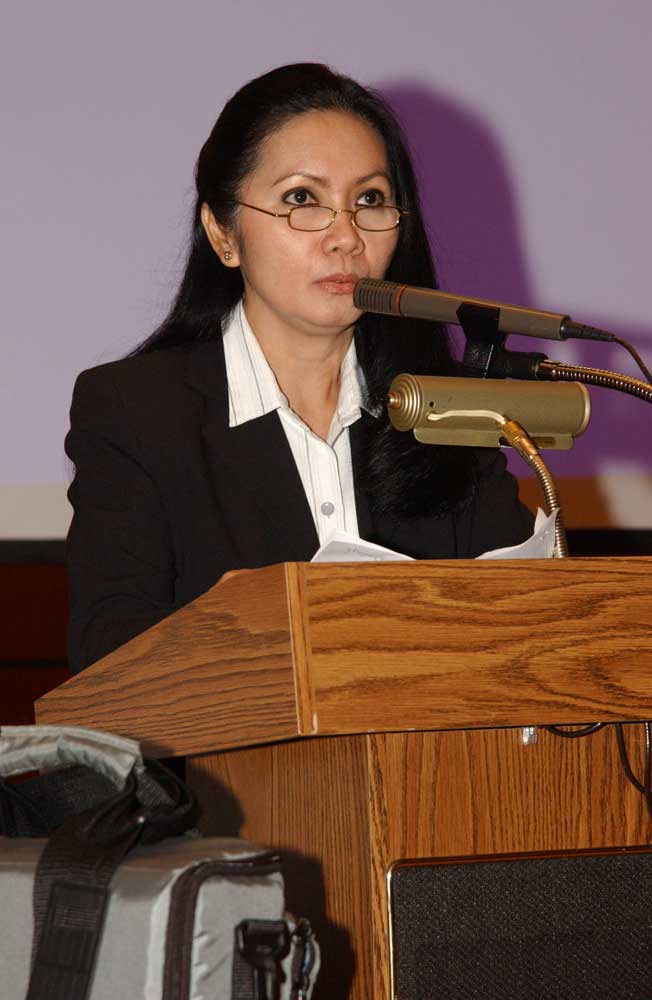 Elisea 'Bebet' Gillera Gozun for pushing forward the environmental agenda in her native Philippines ...
She doesn't actually live there, but she tells them how to live. It sounds like good government work.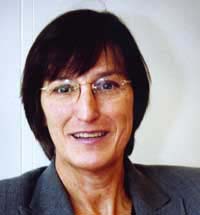 Viveka Bohn of Sweden for playing a prominent role in multilateral negotiations ...
What?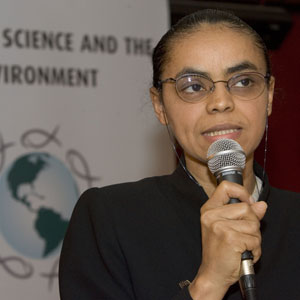 Marina Silva of Brazil for her tireless fight to protect the Amazon rainforest while taking into account the perspectives of people who use the resources in their daily lives
These people want to eat, they don't care if she takes their perspective into account.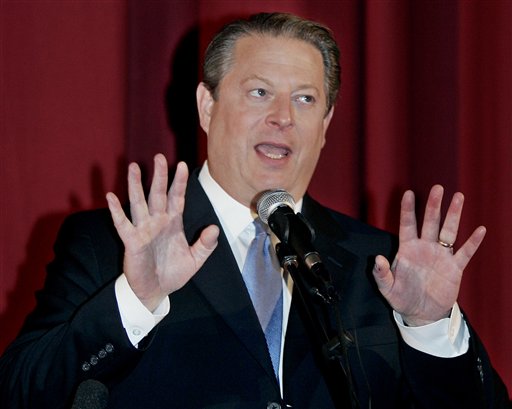 Al Gore of the United States for making environmental protection a pillar of his public service and for educating the world on the dangers posed by rising greenhouse gas emissions
They nicely avoid saying 'global warming' - it's so 2006. I still can't imagine why he has to fly planes all over the world to tell us we need to ride bicycles.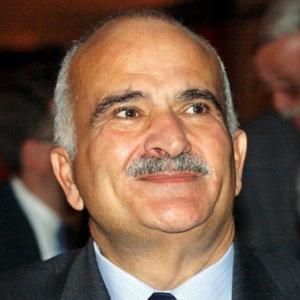 Hassan Bin Talal of Jordan for addressing environmental issues in a holistic manner
I'll buy you a hemp shirt and a carton of Miracle Greens if you can give me a real explanation of what that means.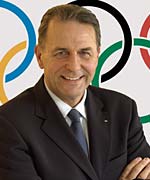 Jacques Rogge and the International Olympic Committee (IOC) for introducing stringent environmental requirements for cities bidding to host Olympic Games.
Because sports, the last true meritocracy in the world, needed to have more environmental laws introduced.
The winners will be honoured at a gala event hosted by UNEP, the Singapore Ministry of the Environment and Water Resources (MEWR) and the Singapore Tourism Board (STB), with the support of various sponsors and partners including Asia Pacific Resources International Holdings (APRIL).
Read the entire news release, sarcasm excluded, here: